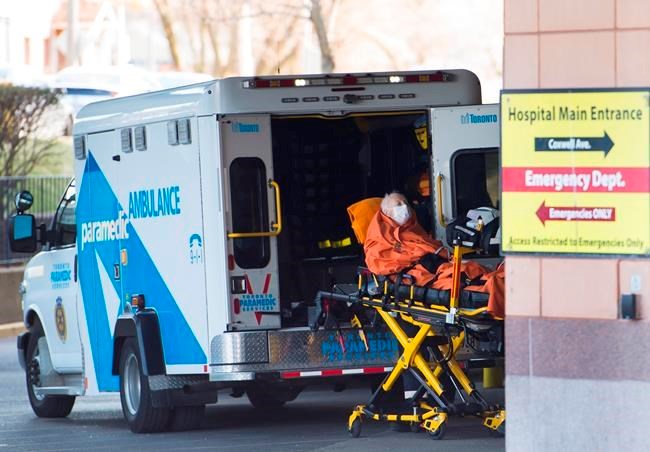 The additional personnel will provide operational and logistical assistance so long-term care staff can focus on the care of residents, Ford said.
There were four more reported outbreaks and 22 more deaths in long-term care facilities but there's a lag in determining the provincial government's totals which are dependent on input from local public health units. That is 49 more deaths since the previous day.
As of 4:00 pm on April 21, Ontario is reporting 12,245 cases of the novel coronavirus in the province.
According to the website, 184,531 people have been tested for the virus and 6,845 possible cases are under investigation.
The Porcupine Health Unit, which covers Timmins and the surrounding area, still has the highest rate of confirmed cases per 100,000 population among other health units in Northern Ontario.
The premier spoke out two weeks ago about a testing shortfall in the province, and said he wanted to see every long-term care resident and worker tested.
The outbreak is a serious public health threat though most people who contract the virus have not been hospitalized.
"As much as people may think I can jump in there and overturn what the chief medical officer says, I can't".
Though provincial health officials said this week that Ontario has made progress in fighting spread of COVID-19 in the wider community, Premier Doug Ford said in a statement that the extension is necessary "to continue keeping all Ontarians safe and healthy".
The new patients bring the province's total number of COVID-19 cases to 12,245, including 6,221 recoveries-marking the first time recoveries outpace active cases in the province.
Ontario is seeking federal resources including support from the Public Health Agency of Canada and Canadian Forces whose members would be deployed to five long-term care homes, he said.