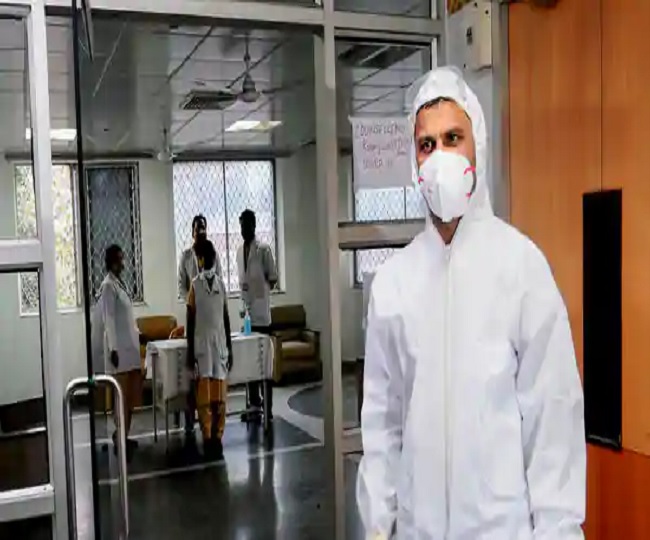 "You would also have noticed how this crisis has made us more aware of various subjects".
Senior leader of the Bharatiya Janata Party (BJP) and Union minister Prakash Javadekar said the prime minister has asked people to remain steadfast in following the coronavirus guidelines and expressed confidence that the nation will follow the path shown by him. Foreign Secretary Dominic Raab, deputising for Prime Minister Boris Johnson as he recovers from COVID-19, said the government was working privately on how to move out of the lockdown but it would be irresponsible to speculate in public.
Today is also an important day for Jain community - first day in life of Tirthankar Bhagwan Rishabh Dev; since it is a day of new beginnings, can we resolve to make our Earth "akshaya"? says PM Narendra Modi in "Mann ki Baat".
In a radio address, Modi said the country was in the midst of a "war" and the country s 1.3 billion citizens should not be misled into believing the spread of the virus had been brought fully under control by more than a month of lockdown. Through the medium of this platform, the government has linked volunteers of social organizations, representatives of civil society and local administration with each other, the PM said. There was a time when in many parts of our country, if we saw someone buying fruits in our neighbourhood, we would enquire about their health. Now is the best time to ensure we do not spit.
Modi said we have to continue being careful and taking the right precautions and said that the COVID-19 has changed how we view things. The month of Ramzan has begun. He hoped that just like Yoga, the Ayurvedic system of medicine will be accepted globally in coming times. Encompassing many subjects, you mann ki baat has reached me.
He also reiterated the slogan he coined earlier this week, 'Do Gaz Doori, Bahut Hai Zaroori!' ("Maintain a distance of two yards and keep yourself healthy!").
Be it businesses, offices, education institutes or medical sector, everyone is adapting to changes in the post-coronavirus world, he said. "It doesn't mean if someone wears a mask, they are sick", the PM said.
Thousands of people pack coronavirus quarantine centres in government buildings across India, complaining of poor food and sanitation. The Prime Minister said, Corona has changed the manner of celebrating festivals all over the world including India and it has changed the ways of their observance.
"Another awareness that has been created due to Coronavirus is that spitting is a bad habit and poses grave dangers for health".