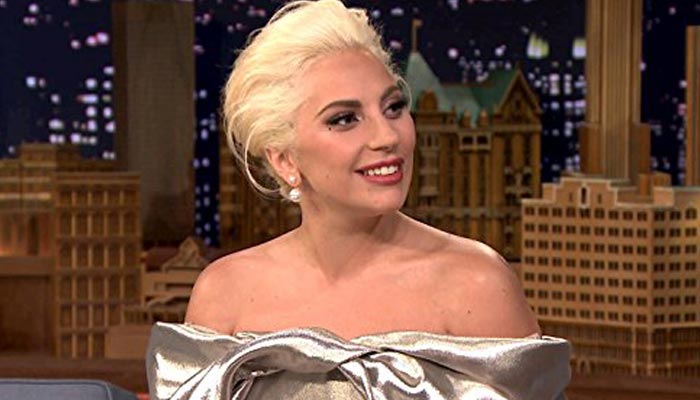 Jimmy Fallon, Jimmy Kimmel and Stephen Colbert are to host a major television event to help end COVID-19 airing across NBC, ABC and CBS as well as a number of worldwide networks.
On Saturday, April 18, the World Health Organization and Global Citizen will team up for One World: Together at Home, an all-star televised and livestreamed special in support of the fight against coronavirus.
On March 29, Gaga spent her birthday on the phone to the head of the World Health Organization (WHO) Tedros Adhanom Ghebreyesus, who subsequently revealed: "She is ready to support WHO in any way possible in the fight against COVID-19. The "One World: Together at Home" concert represents a powerful show of solidarity against a common threat".
Elton John previously hosted a "Living Room Concert for America" featuring major stars performing from home that raised nearly $8 million for coronavirus relief.
"We are all so very grateful to all of the health-care professionals across the country and the world who are on the front lines during COVID-19", she said.
"We want to highlight the gravity of this historical, unprecedented, and cultural movement", Lady Gaga said at the WHO's Monday press conference.
Furthermore, One World: Together at Home will include appearances by Idris Elba, Priyanka Chopra, David Beckham and Kerry Washington, among other select non-musicians.
Gaga said she plans to raise more money and explained that the TV special is not a fundraiser: 'Put your wallets away. and sit back and enjoy the show you all deserve'. "I am proud to once again be partnering with my great friend, Hugh Evans, CEO of Global Citizen, in his remarkable ongoing efforts to help humanity at times of crisis, such as those the entire world is experiencing right now". In addition to the numerous television networks, it will stream on a myriad of digital platforms: Amazon Prime Video, Apple, Facebook, Instagram, LiveXLive, Tencent, Tencent Music Entertainment Group, TIDAL, TuneIn, Twitch, Twitter, Yahoo and YouTube. The BBC will show the concert on April 19 with an adapted version to include British artists and interviews and footage from United Kingdom frontline health workers.
Also appearing at the concert will be Paul McCartney, Stevie Wonder, John Legend, Chris Martin, Eddie Vedder, Kacey Musgraves, J Balvin, Keith Urban, Alanis Morissette, Lang Lang, Andrea Bocelli, Billie Joe Armstrong, Burna Boy and Maluma. "I'm so thankful for them and I'm praying for those who are sick", she shared during her speech that was played on C-SPAN.