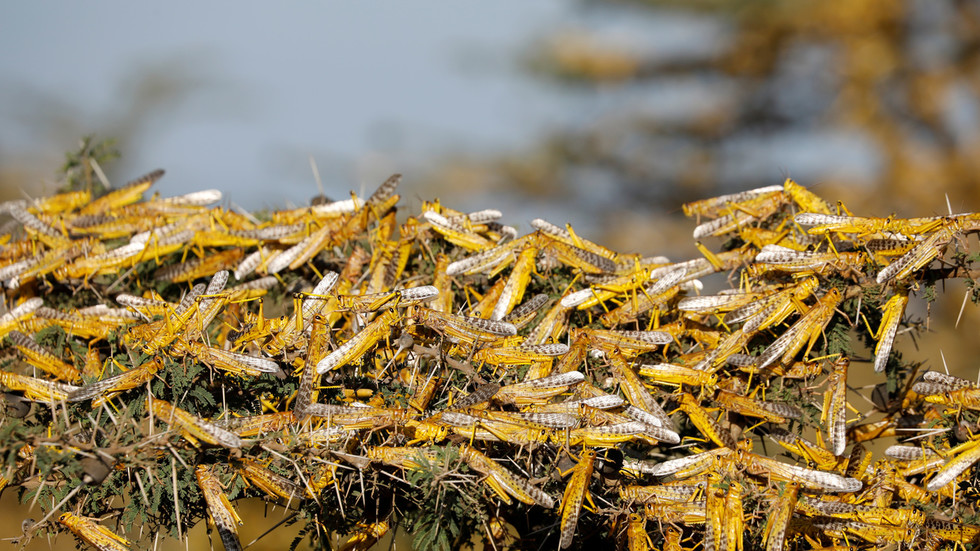 Experts have warned that a huge locust attack is expected, moving from East Africa to India and Pakistan and could be accompanied by other swarms. "Locust control teams conducted operations by sprinkling pesticide in Jaipur last night and today, the remaining swarms have moved towards Dausa", a senior official said.
The crop-eating pests had first entered Rajasthan from Pakistan in the second week of April. The Central and State governments are working together on the desert locust control measures to check its spread.
"Locust attacks are likely to cause Rs800 billion loss to the country's agriculture produce this year and this will be due to the government's incompetence and lethargic attitude, as it failed to carry out ariel spray effectively", said former federal minister Awais Leghari. One reason for this was the uncontrolled swarms of the previous season in Pakistan that breed continuously.
How is India combating the locust attack amid COVID-19 pandemic?
State and federal agencies need to eliminate as much of these locusts as possible prior to the arrival of monsoon, the point when the swarms could go through another round of breeding and turn into a bigger threat, said the Locust Warning Organisation under the Union agriculture ministry. Locusts have changed their nature and they are flying on heights more than they used to fly.
The locusts, which bred and matured in Iran and Pakistan's Balochistan, reached India past year. "Their movement is being aided by north-westerly winds and they can fly above 200 km per day", Gurjar added.
Scientists have said that these conditions proved to be ideal for breeding of locusts.
While releasing a report on the locust control campaign in East Africa and Yemen, FAO's Director-General Qu Dongyu, noted that the United Nations agency had continued its surveillance and control operations despite constraints such as the Covid-19 pandemic.
Meanwhile, officials of the agriculture department have blamed the neighbouring nation Pakistan alleging that it is preferring to sit idly by instead of taking any action to control the locusts as these insects have made the borders of Pakistan and Afghanistan their breeding centres.
The FAO estimates losses to Pakistan agriculture from locusts this year could be as high $2.2 billion for winter crops, including wheat and potatoes, and almost $3 billion for summer crops.
"Kenyan officials have said coronavirus crackdowns have slowed efforts to fight the infestation, as crossing borders has become harder and pesticide deliveries are held up Aerial spraying is the only effective means of controlling locusts". The kind of locusts swarming in India are desert locusts from the grasshopper family and are more devastating than other species of locusts. Tractor mounted sprayers and fire-tender vehicles deployed at various locations are being used in locust control. The anger of the locust party is also increasing gradually among the people.