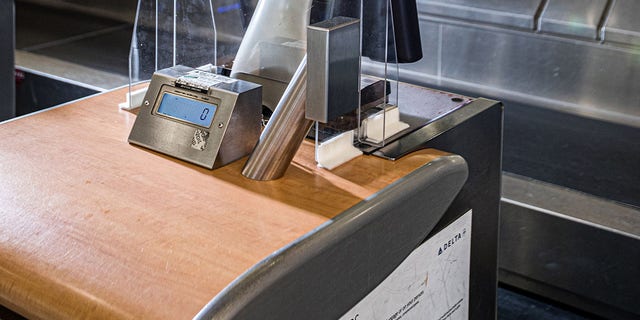 Opening the air space, the Ministry of Civil Aviation announced on May 21 that domestic air travel services will resume in India from May 25, 2020, albeit with multiple restrictions in place.
"So overcrowded", says Tammy Gonzalez in a short clip she posted to Twitter, which shows some passengers onboard without face masks.
Passengers must fill out a self-declaration form or update their status in the Aarogya Setu App. Passengers with "Red" status in Aarogya Setu App would not be permitted to travel.
Passengers will have to report at least 2 hours before the scheduled time of the flight's departure. Social distancing norms will have to be followed at the screening zones, entry gates, airport terminal, etc. Passengers will be reminded of the norms through display systems and boards at the airport.
However, the "new normal" will also see new rules for flyers - passengers will need to have downloaded a government contact-tracing app, and they will also be subject to thermal screening.
Aarogya Setu app is mandatory for all except children below 14 years of age, the Civil Aviation ministry said.
The use of trolleys should be discouraged.
The passenger can carry only one check-in bag.
The company said in a separate statement to Storyful in response to the video of the crowded plane that 28 seats on the flight that Gonzalez was a passenger on were not occupied. However, the Centre did not allow domestic flight operations during lockdown 4.0 which started from May 18. Support staff handling passengers with special needs would be in full protective gear.
No newspaper and magazine would be provided inside the terminal building and lounges.
Instead of central air conditioning, open-air ventilation would be used wherever possible.
Mats and carpets soaked in bleach would be placed at entrances to disinfect shoes.
People will have to get on and off aircraft sequentially and in batches, so as to maintain social distancing.
All food and beverages (F&B) and retail outlets to be opened with COVID-19 precautions.
As for passengers, those who are more vulnerable to contracting COVID-19, such as pregnant women, elderly persons, patients suffering from other severe health issues, have been advised against travelling.