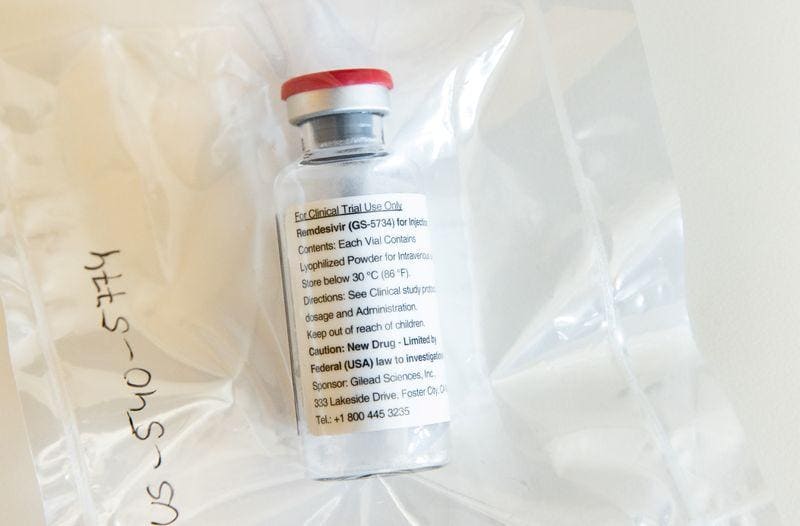 The clinical trial is due to begin in early June with approximately 450 patients participating in the United States, Canada and Europe, Roche said, adding that the randomized study would evaluate the drugs' efficiency compared to a placebo.
According to the study, the trial was double-blind, meaning neither investigators nor participants knew who was receiving remdesivir or placebo.
Roche plans to test if mixing its anti-inflammation drug Actemra with Gilead Sciences Inc's anti-viral treatment remdesivir works better against severe COVID-19 pneumonia than remdesivir alone, the Swiss drugmaker said on Thursday.
The preliminary findings, according to an investigation of 1059 participants, also noted that patients that obtained remdesivir had a while to healing compared to those who received a placebo.
"We are awaiting final visits, data entry, monitoring, and data lock for the last of the 1063 patients enrolled, after which an update of the results will be provided", the researchers noted in the study.
Dr June Raine, MHRA chief executive, said: "We are committed to ensuring that patients can have fast access to promising new treatments for Covid-19".
The study defined recovery as being discharged from the hospital or being medically stable enough to be discharged from the hospital.
When the scientists compared clinical standing between the research participants daily 15, they discovered that the probability of progress from the ordinal scale was greater compared to the remdesivir arm compared to the placebo arm of this trial.
The study also suggested a survival benefit, with a 14-day mortality rate of 7 per cent for the group receiving remdesivir compared to almost 12 per cent for the placebo group. On the other hand, the scientists noticed the gap in mortality wasn't statistically significant.
The Medicines and Healthcare products Regulatory Agency (MHRA) said the step will support use of remdesivir for adults and adolescents hospitalised with severe cases of COVID-19 who meet additional criteria.
The researchers also said that "given high mortality despite the use of remdesivir", it is likely that the drug would be more effective in combination with other treatments for COVID-19, the respiratory illness caused by the novel coronavirus. "We can instead hope for improved recovery rates and a reduction in patient mortality, which we hope will benefit as many patients as possible".