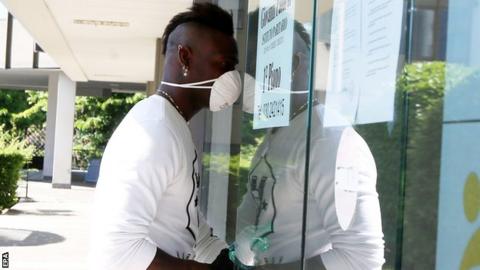 Serie A, Italy's top soccer league, confirmed on Wednesday that they plan to restart play for all 20 teams on June 13, pending approval from the Italian government.
A statement from the clubs said the return would comply with government decisions and medical protocols for the protection of players.
The proposal is now in the hands of the Italian government, who will be the ones to finally decide whether to accept this date which is already marked in the calendar or not, to resume one of the bbigest championships in the world and which has 12 matchdays left.
Last week, three Fiorentina players and three members of the club's support staff tested positive for coronavirus, while a Torino player also tested positive.
This latest update follows the decision taken by the Italian Football Federation to postpone the deadline to end the 2019/20 season until August 2.
Serie A has been suspended since March 9 due to the COVID-19 pandemic.
However, the issue has been deeply political - and lots of the discourse was centred around adapting a medical protocol to satisfy the government's scientific committee, so that all players and club staff can get back to focusing on football without worrying about the virus.
Another sticking point revolves around responsibility, as club doctor don't want to exclusively liable should someone contract the virus.
The unanimous declaration emerged on Wednesday hours after Italy's sports minister, Vincenzo Spadafora, said games would only be played again when safety could be guaranteed.
The date is subject to approval by the Italian government, however.