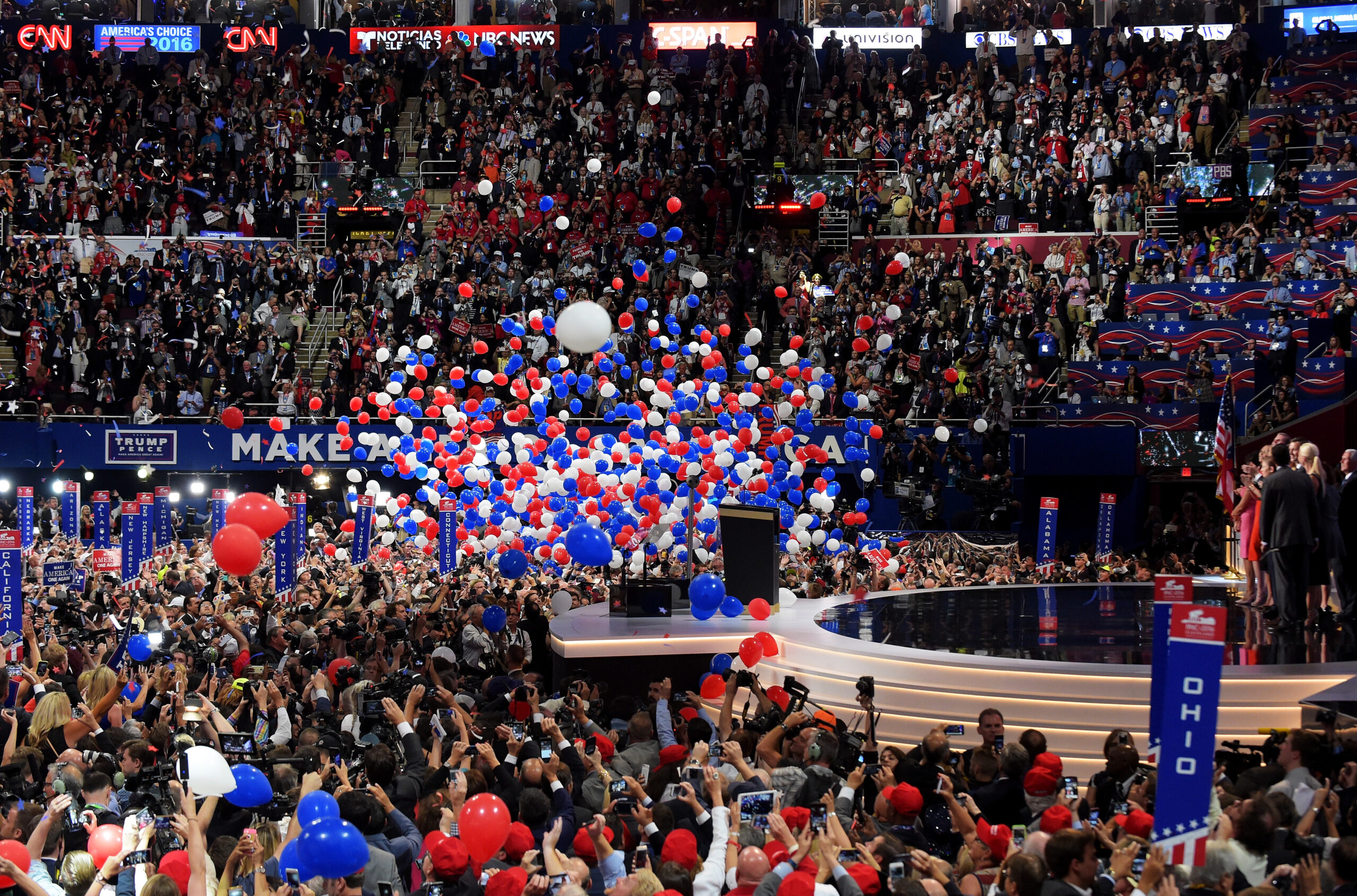 In a series of tweets on Monday morning, President Donald Trump has threatened to move the GOP convention out of Charlotte.
He said the RNC would spend millions of dollars "building the Arena to a very high standard without even knowing if the Democrat Governor would allow the Republican Party to fully occupy the space".
Demanding an answer on whether Republicans would be able to move forward with a fully-attended convention in August, Trump said that if North Carolina Gov. Roy Cooper, a Democrat, could not commit to the allowance, the RNC would be reluctantly forced to move the convention and "all of the jobs and economic development it brings" to another state.
The convention is planned for August.
In March, Cooper issued an executive order banning gatherings of more than 100 people.
Plans to outfit the Spectrum Center, an indoor arena owned by the city of Charlotte and operated by its main tenant, the NBA's Charlotte Hornets, and arrange accommodations, have been thrown into chaos by the lockdown.
Changing sites would be hard for reasons including the contract between GOP officials and Charlotte leaders to hold the convention there.
On Friday, North Carolina entered "Phase 2" of its plans to reopen amid the coronavirus pandemic, with restaurants and some businesses allowed to open, with enforced limitations on capacity. "North Carolina is relying on data and science to protect our state's public health and safety". Baker said then that GOP officials had discussed convention alternatives but did not elaborate. The Republican event is set to start August 24 in Charlotte.
During a subsequent Charlotte-area visit, Health and Human Services Secretary Alex Azar sounded less certain when discussing convention preparations. However, he did not refer to a traditional in-person convention as a certainty, but rather noted that "we're several months away from the possibility of the RNC".
The state reported almost 24,000 positive cases Monday, a daily increase of about 740.
Trump's threat built on previous antagonism with Cooper.
Trump leveled the threat - which carries a significant economic impact on the battleground state - days after threatening to hold up MI funding over the governor's proposals for mail-in ballots amid the coronavirus pandemic.
Cooper narrowly beat an incumbent Republican in 2016 while Trump won the state.