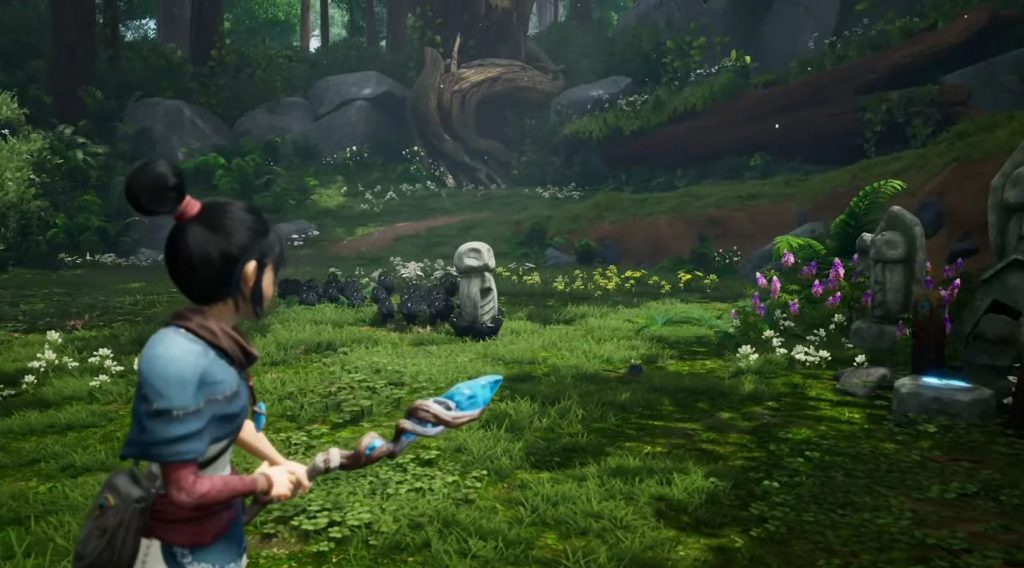 Bridge of Spirits is set to move the needle further.
"A story-driven action adventure with a stunning visual aesthetic combining exploration with fast-paced combat".
Taking on the role of Kena, you will work to restore balance to an ancient village that once thrived. Kena is a young Spirit Guide who seeks to understand and uncover the mysterious obliteration of her village. Using her staff and the help of her collection of tiny companions known as the Rot, the player will disarm adversaries, unlock new skills, uncover secrets, and restore the beauty of the land.
One of the most eye-catching games showcased during Sony's special PlayStation 5 presentation streamed earlier today was Kena: Bridge of Spirits - which is an action-adventure game developed by independent studio Ember Lab. The studio was formed in 2009 by brothers Josh and Mike Grier with the mission to tell great stories with universal appeal.
The team at Ember Lab created the fan film Majora's Mask - Terrible Fate back in 2016, and consider Kena: Bridge of the Spirits to be the "natural next step for us". By building a bond with these creatures, our heroine can enhance her combat abilities and skills.
Kena: Bridge of Spirits will release this holiday season for PC, PlayStation 4, and PlayStation 5.
The game will be coming to PS5, but it will be console exclusive for a limited time only.