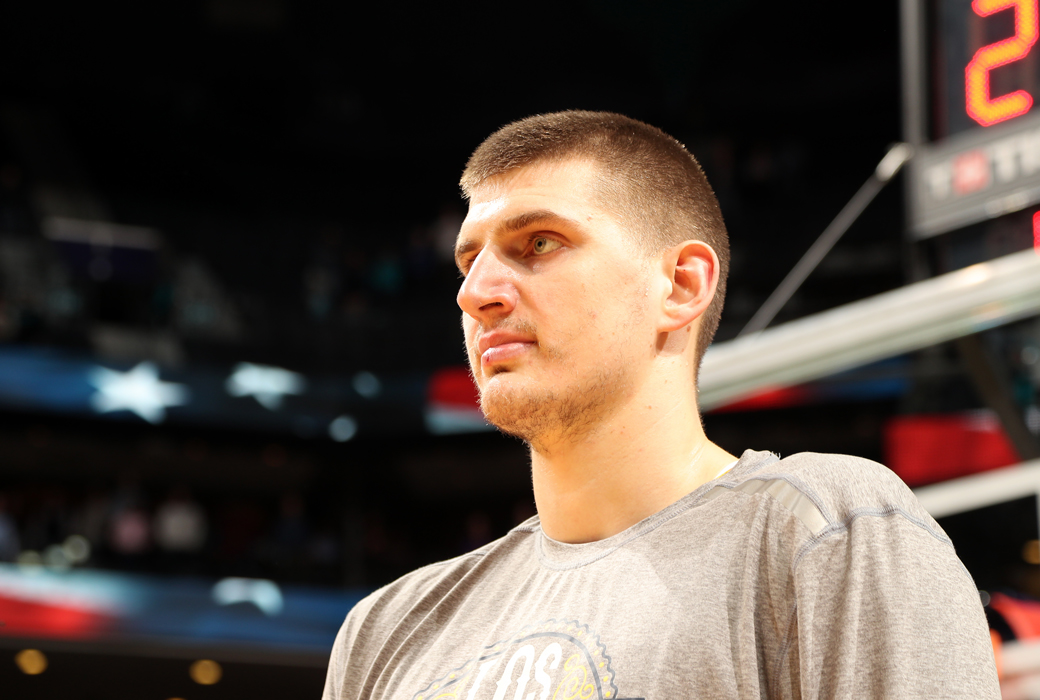 He'll reportedly be cleared to fly to Denver within a week. As teams begin to brace themselves for a significant number of positive tests, one of them has just come back.
Denver Nuggets All-NBA center Nikola Jokic tested positive for the coronavirus in Serbia and his return to the United States to rejoin his team is temporarily delayed, sources told ESPN on Tuesday.
As the news of Jokic's positive test hit social media, fans were quick to point out that Jokic and Djokovic were photographed together last week. He has been asymptomatic since being diagnosed.
Hopefully, Nikola Jokic gets well soon and is able to show off his skills in the playoffs for the Nuggets, who are hoping to make a deep run.
Djokovic and Jokic were together at an event earlier this month, though it can not be concluded that that played in a role in the positive test of either athlete.
Tennis star Novak Djokovic, who was also sitting next to Jokic at the event, announced he had tested positive on Tuesday.
National Basketball Association teams returned to their facilities on Tuesday to start having players and staffers tested before they fly to Orlando in early July to restart training camps ahead of the re-started season.