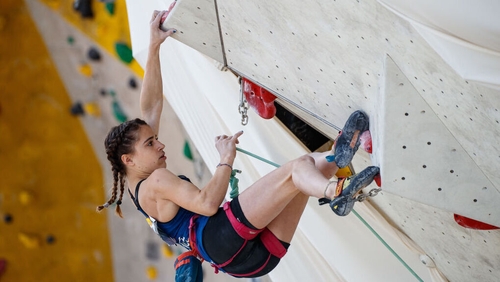 French climber Luce Douady has died at the age of 16 after falling from a cliff on Sunday, the French Federation of Mountaineering and Climbing (FFME) has said.
The French Federation of Mountaineering and Climbing said in a statement that word of Douady's death hit her club, Chambery Escalade, hard.
The 16-year-old Olympic hopeful was reportedly climbing with her friends near Grenoble, a city in the French alps in the south-east of the country.
"This bad news has hit her training comrades, coaches and her club hard".
"Today, the whole federation is in mourning". The climber performs on small rock formations or climbing walls and doesn't use safety equipment like ropes or harnesses. Sport climbing was going to debut at the 2020 Tokyo Games before it was delayed to next year because of the coronavirus.
"Luce Douady left us yesterday", reads the statement.
Initial investigations have found that Douady had likely not secured her cable properly to the handrail in the challenging pass, despite being familiar with the cliff, police said. Douady, who won the youth world championship in bouldering a year ago in Italy, would have been a strong candidate to make the French team.
- The club released a statement via Facebook, which acknowledged Douady's death and described the athlete as a "beautiful person" who lived life to the fullest. A attractive person! She left the way she lived in crunch life!
"Luce was a young athlete on the French climbing team, very promising".