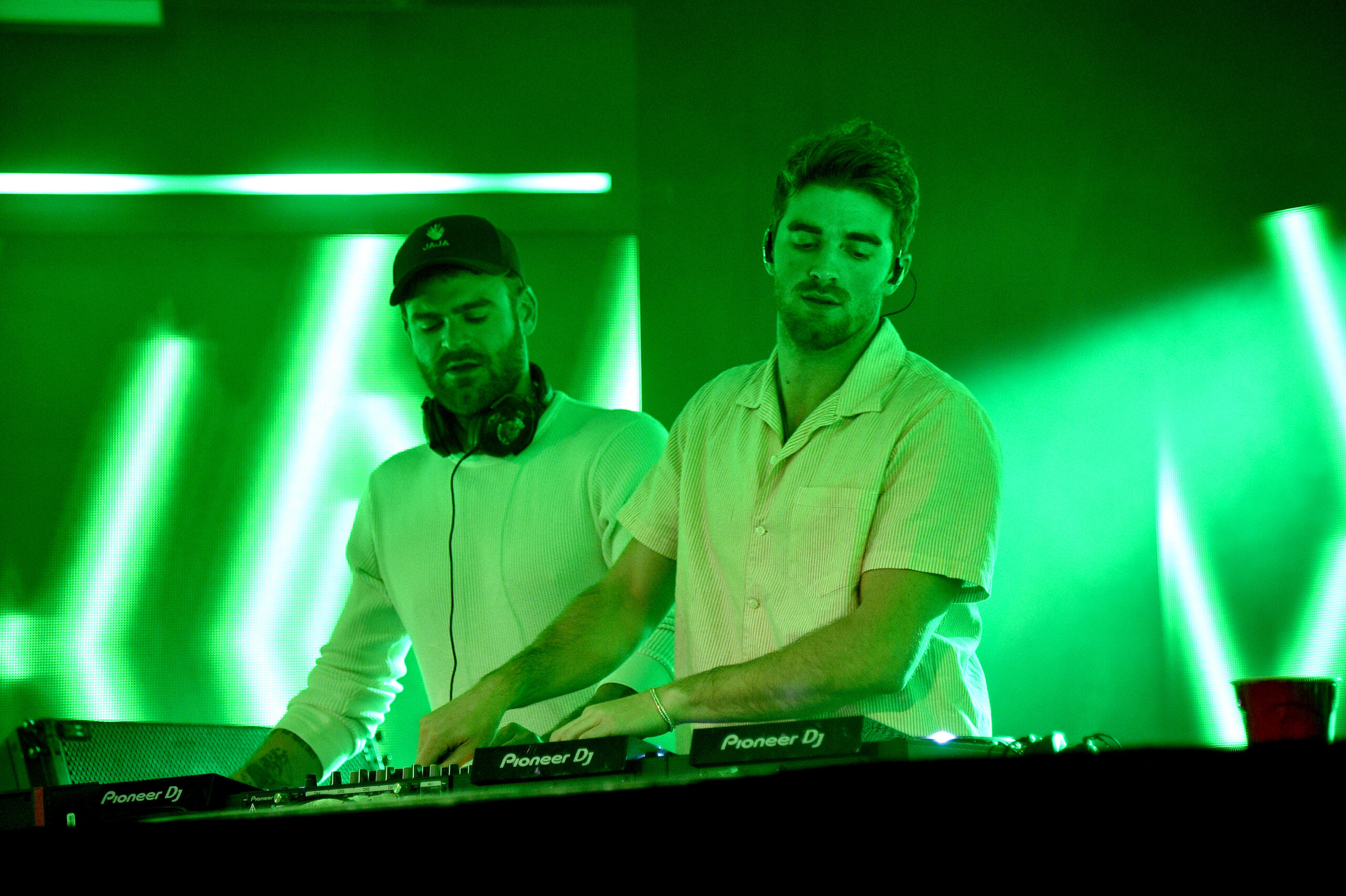 The Chainsmokers recently performed in Southampton, N.Y.
A charity concert featuring The Chainsmokers is being investigated after footage appeared to show fans ignoring social distancing regulations.
NY health authorities are to investigate a charity concert in the Hamptons, which included performances by the Goldman Sachs chief David Solomon and DJ duo the Chainsmokers, over "egregious" social distancing violations.
A letter sent by NY health commissioner Dr. Howard Zucker to the Southampton supervisor Jay Schneiderman stated he was "greatly disturbed by reports concerning the "drive-in" concert held in your town", according to Today. "I am appalled", the governor tweeted.
The drive-in concert, called "Safe & Sound", was held in Southampton, New York, on Saturday, attended by concert-goers in some 600 cars, some of which paid up to $25,000 for parking spaces.
The event's organizers, In the Know Experiences and Invisible Noise, told The New York Times in a statement that they followed "all proper and current protocols", informing guests that they were not to leave their designated areas unless they were going to the bathroom.
There were an estimated 2,000 people in attendance at the event.
It appears that he does "have tolerance" for illegal and reckless behavior so long as he supports the behavior.
Profits from the event will go to several local charities, according to Billboard.
Gordon reports, "Solomon was on stage for an hour, just him and a turntable on an elevated platform, mask around neck, surrounded by animations of cherries and his deejay name, D-Sol, in flashing bubble letters".
As well as the many who have accused Cuomo of being too slow to respond, Cuthe New York governor has been widely criticized for his decision to issue a directive back in March, forcing nursing homes and longterm care facilities to accept coronavirus patients from hospitals, likely sending thousands of elderly to premature deaths.