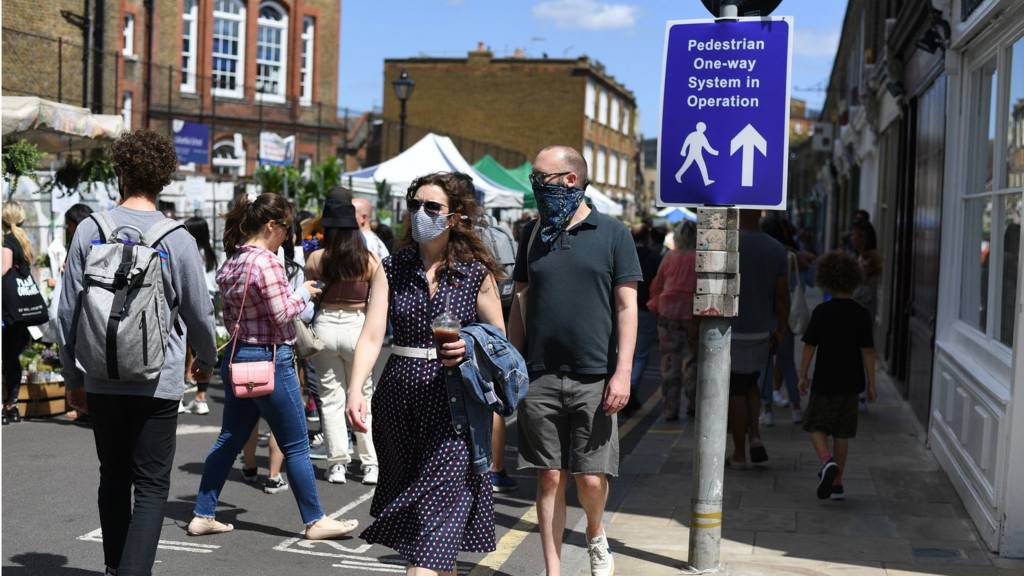 We will use your email address only for sending you newsletters.
Police chiefs and retailers have warned mandatory face coverings will be hard to enforce if there is mass public resistance to masks, suggesting shop staff are likely to bear the brunt of the burden. Germany, Spain, Italy and Greece already require masks to be worn in enclosed spaces.
Boris Johnson has announced that face masks will be mandatory in shops in England.
With the recent spike in COVID-19 cases in Victoria, Australians in coronavirus hotspots have been advised to wear face masks.
Pressure mounted on the Prime Minister to change public advice following an outcry from the public and from those who work in shops feeling it is still unsafe to return to work given coronavirus is still in general circulation.
"And, in terms of how we do that, whether we make it mandatory or not, we'll be looking at the guidance - we'll be seeing a little bit more in the next few days", he said, according to the BBC.
In a statement on Tuesday, Health Secretary Matt Hancock will say anyone failing to comply with the order could face a fine of up to £100.
Linda Bauld, professor of public health at the University of Edinburgh, told PA there had been clearer messaging on face coverings in Scotland, including from the first minister.
Hancock stressed that wearing a face covering complements the other measures aimed at keeping a lid on the pandemic, such as washing hands and abiding by social distancing rules.
He said: "Face masks are an extra insurance that we can use to stop it coming back and stop it getting out of control again".
Several retailers such as Costco and Menards have made masks a requirement to shop at their stores, while others such as Target encourage shoppers to wear masks.
Everyone else, apart from those who can not wear them for health reasons, must wear one.
As of July 24, people must have their nose and mouth covered when they go shopping or risk a £100 fine.
MORE: Where can you buy face masks in Suffolk? Nail salons, tattoo parlors and spas are among the businesses allowed to reopen today in England as the government eases the restrictions meant to curb the spread of Covid-19.
British Environment Secretary George Eustice also did not rule out the possibility that mandatory face coverings would become compulsory in offices and other workplaces in the future.
Shoppers in Wales and Northern Ireland are not now required to wear them, although both nations have said this will be kept under review - meaning they could change their rules too.
Ken Marsh, chair of the Metropolitan Police Federation, said it was "absolutely absurd" to expect police to enforce the new rule and "nigh-on impossible", adding that shopkeepers needed "to step up to the plate and take some responsibility".