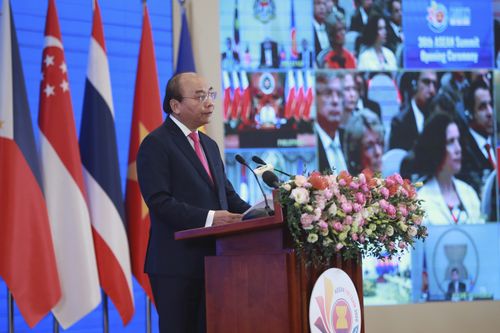 "This is a stark provocation; China has lodged a solemn protest with the USA about the issue, " Dpa quoted him as saying.
At a June 26 summit in Hanoi, Vietnam and the Philippines - China's most vocal challengers over the sea - warned of growing regional insecurity amid concern that Beijing was advancing territorial claims under the cover of the COVID-19 pandemic.
The visa restriction will target individuals responsible for, or complicit in, the reclamation and militarization of disputed outposts in the South China Sea, as well as those involved in "coercion" by China against Southeast Asian claimants to inhibit their access to offshore resources, he said. Immediate family members of those targeted may also be barred from travel to the United States, the department said.
On July 13, Pompeo voiced Washington's increasingly strong challenge to China's claims, saying "the world will not allow Beijing to treat the South China Sea as its maritime empire".
The United States imposed sanctions Wednesday on 24 Chinese companies and several people who allegedly participated in building and militarizing disputed artificial islands in the South China Sea.
Over recent weeks, the United States has increased its military presence in the highly contested region in a bid to counter China's dominance despite having no claim over the area.
The news comes as China is protesting the alleged incursion of an American spy plane into a no-fly zone in the country's north.
Also on Wednesday, the US announced trade and visa restrictions on two dozen companies, for their efforts to help China "reclaim and militarise disputed outposts" in the contested maritime area, according to a statement from the US Department of Commerce.
The China Communications Construction Company was also part of the sanctions due to its role in constructing artificial islands through dredging operations and other activities that impacted the environment and infringed on other nations' claims.
Companies blacklisted by the Commerce Department include Guangzhou Haige Communications Group, several firms that appear to be related to the China Communications Construction Co, as well as Beijing Huanjia Telecommunication, Changzhou Guoguang Data Communications, China Electronics Technology Group Corp and China Shipbuilding Group. China has been building islands in the area since 2013.