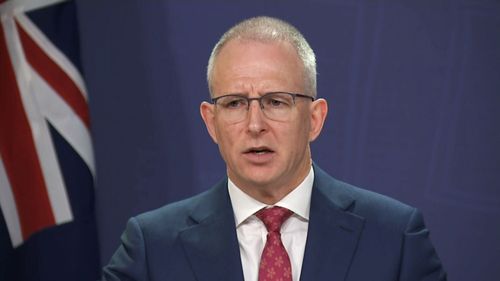 Media mogul Rupert Murdoch's News Corp is reported to have lobbied hard for the Australian government to force the two USA tech giants to the negotiating table. If the concerned parties can not find common ground in three months, then an independent arbitrator would take the final binding decision.
Under the draft proposal published by the Australian Competition and Consumer Commission, platforms will have to "negotiate in good faith over each bargaining issue" with news outlets that request talks on payment, for example.
In a move that could act as precedent for other governments globally, the Australian government is planning a new legislation, that would make it mandatory for Facebook, Google and the likes to pay local media outlets.
Unlike other countries' so-far unsuccessful efforts to force the platforms to pay for news, the Australian initiative uses competition law and not copyright regulations to challenge what Australia calls an "acute bargaining power imbalance" between media and the United States giants.
A consultation period will run until August 28. The day before, Google and Facebook CEOs Mark Zuckerberg and Sundar Pichai were grilled by Rep.
The minimum standards would also allow news media businesses to prevent their news content being included on any individual digital platform service.
Frydenberg warned that the code would prohibit any "discrimination" against Australian media by the tech companies.
"It sends a concerning message to businesses and investors that the Australian government will intervene instead of letting the market work", said Mel Silva, managing director of Google Australia and New Zealand, in a statement.
Australia's biggest media companies have lobbied hard for the proposal.
"Today's draft legislation will draw the attention of many regulatory agencies and many governments around the world", he said, calling the proposed law "world-leading".
Treasurer Josh Frydenberg said, "Australia will become the first country to require Facebook and Google to pay for news content provided by media companies under a royalty-style system that will become law this year". The code also covers issues like access to user data, transparency of algorithms and ranking of content in the platforms' news feeds and search results.
Interestingly, the digital platforms are also required to provide news media businesses with flexible user comment moderation tools.
News Corp Australasia executive chairman Michael Miller called Friday's announcement a "watershed moment" and declared the "platforms' days of free-riding are ending".
"Our hope was that the code would be forward-thinking and the process would create incentives for both publishers and digital platforms to negotiate and innovate for a better future, so we are deeply disappointed and concerned the draft code does not achieve this", Silva said in a statement.
In December previous year, the Government responded to the ACCC's report with a program of work including a voluntary code of conduct for negotiation around content between traditional news media organisations and the digital platforms.
"Nothing less than the future of the Australian media landscape is at stake".
"We wanted a model that would address this bargaining power imbalance and result in fair payment for content, which avoided unproductive and drawn-out negotiations, and wouldn't reduce the availability of Australian news on Google and Facebook", he said.