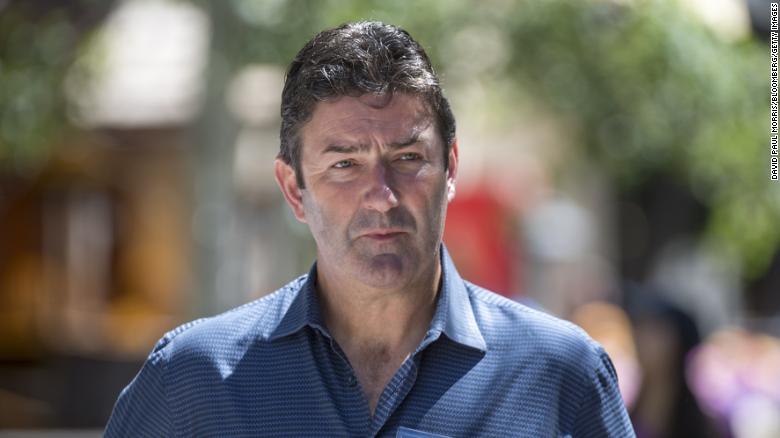 Easterbrook was nevertheless terminated in November for violating company policies banning "intimate interactions", with an independent board of directors determining his actions reflected a "lack of judgment".
However, in a suit McDonald's filed against Easterbrook in state court in DE on Monday, the company alleged the former chief executive lied and concealed evidence that he had sexual relationships with three of his subordinates a year before he was ousted, according to the newspaper's report.
The fast food giant is hoping to recover the $40m (£30.5m) in compensation and severance benefits that Easterbrook received when he was ousted from the company in November following accusations that he was engaged in a relationship with one of his employees. He said McDonald's experience may teach other companies not to reach severance agreements without a thorough investigation.
It had been "a non-physical, consensual relationship involving texting and video calls", the filing says.
It also said Easterbrook approved an "extraordinary" stock grant of hundreds of thousands of dollars to one employee soon after their first sexual encounter, and lied to investigators by denying any physical sexual relationships with employees.
"Additional information about Mr Easterbrook's conduct has recently come to the attention of the board through an employee report and prompted further investigation", McDonald's said in a regulatory filing in the US.
An internal investigation found evidence of that relationship, and of two others, McDonald's said. The time stamps on the photos of employees show they were all taken in late 2018 or early 2019, when he was CEO. Easterbrook was awarded more than $29 million in stock-based compensation in those two years.
It's unclear how much Easterbrook might have to pay.
Based on what the company knew at the time, McDonald's board approved a separation agreement "without cause" that allowed Easterbrook to keep almost $42 million in stock-based benefits, according to Equilar, which tracks executive compensation.
In the U.S. alone, more than 50 workers have filed separate sexual harassment charges against McDonald's with the U.S. Equal Employment Opportunity Commission or in state courts.
Easterbrook and his wife divorced in 2015, the same year he became McDonald's CEO.
Additionally, the Time's Up legal defense fund filed 24 separate harassment complaints against McDonald's a year ago, on the same day Brazilian authorities began probing the restaurant's locations in that country over allegations of sexual assaults, racism, and promotions offered in exchange for sexual favors.
Because McDonald's is a franchise, it has argued the company is not responsible for what happens at individual locations.