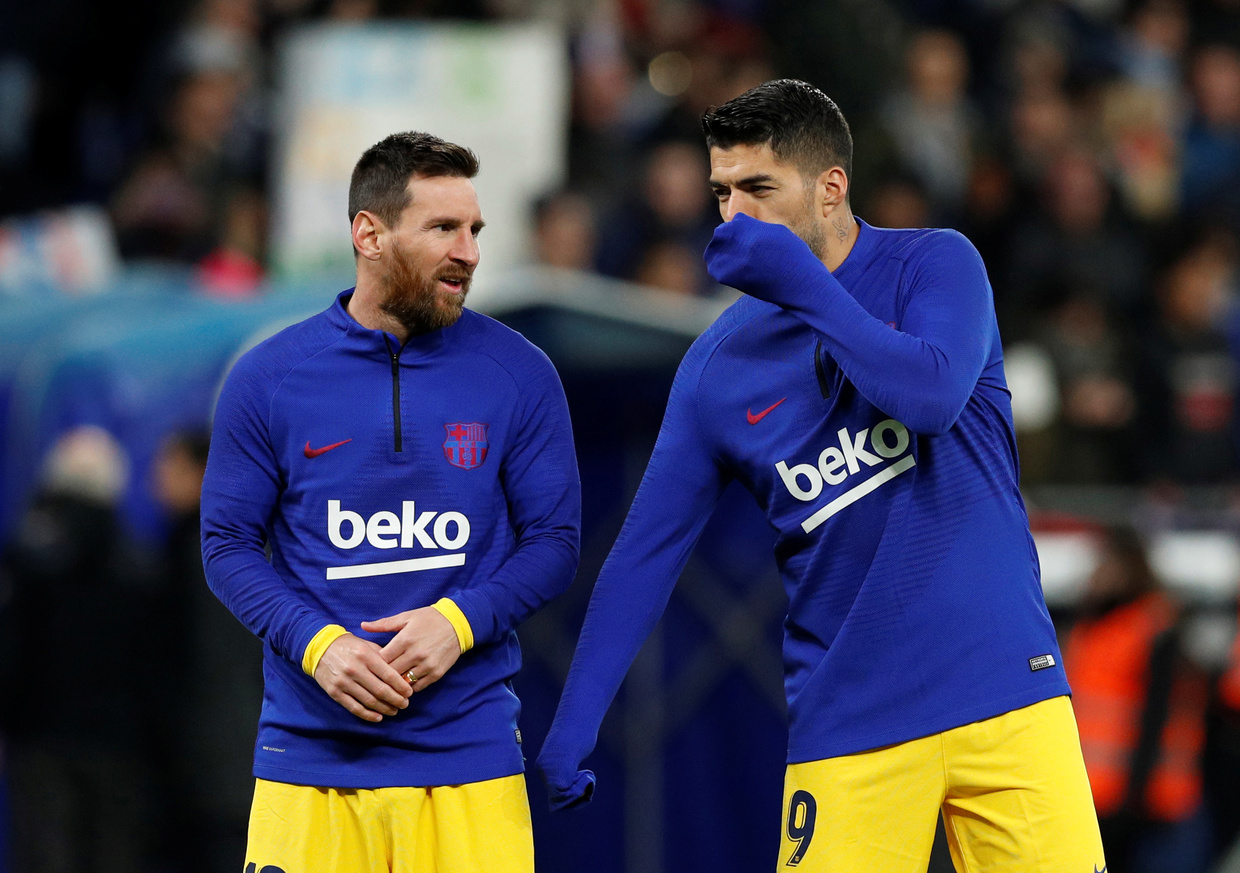 Lionel Messi says nothing at Barcelona surprises him anymore with the captain adamant Luis Suarez has been "kicked out" of the club.
Atletico Madrid have completed the signing of striker Luis Suarez from La Liga rivals Barcelona.
Ex-Liverpool striker Suarez scored 198 goals in 283 appearances for Barca following a £74m move in 2014, but does not figure in the plans of new head coach Ronald Koeman, who replaced Quique Setien in August.
Messi took a fresh dig at the Barca board on Friday in an emotional farewell post to his good friend, but Koeman, who believes he has been painted as the "villain" in the saga, has stated that the decision to move on the 33-year-old had been taken before his arrival.
"The president always said that at the end of the season I could decide if I wanted to go or if I wanted to stay and in the end he did not end up keeping his word". Luis and I still respect each other.
Koeman said ahead of their opening game: "It seemed that I had been the bad guy in this movie, but it is not like that". This was not my sole decision as a coach; it was also the decision of the club.
On Suarez, he posted on Instagram: "You deserved a send-off matching who you are - one of the most important players in the club's history, achieving important things both as a group and individually".
"How hard it'll be not to share each day with you, both on and off the pitch", Messi added on Instagram. It was many years, a lot of [yerba] mate, lunches, dinners... many things that will never be forgotten, all those days together.
Atletico Madrid will begin their La Liga 2020-21 season on Sunday (September 27) against Granada at the Wanda Metropolitano stadium. "He had the opportunity to go to Atletico and I wish all the luck in the world". We are going to miss you so much. Not for them to kick you out as they have done.
The famous Argentinian footballer noted how odd it will be to see Suarez wearing a different shirt, not to mention to face him on the pitch in the future.
Messi, who will turn 34 this season and is no longer at the peak of his powers, looks likely to leave Barca for free next summer unless they can convince him to pen a new deal.