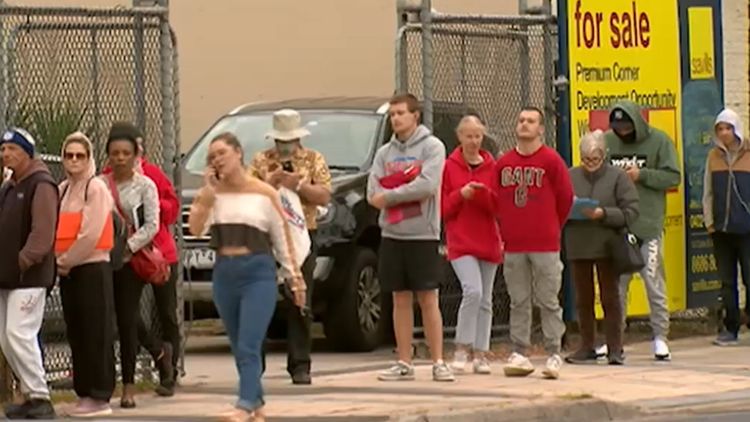 Australia on Friday said it would simplify bank lending rules to free up credit in a bid to stimulate the economy, which slid into its first recession in almost 30 years due to the coronavirus pandemic.
Bank shares surged, pushing the benchmark S&P/ASX200 Index higher, on optimism the changes will reduce compliance and regulatory costs.
In effect, the government has heeded what became known as the "wagyu and shiraz" verdict when the Australian Securities and Investments Commission a year ago lost a high-profile case claiming Westpac Banking Corp. breached responsible lending laws by relying on spending benchmarks in approving mortgages.
Shares of Australia's "Big Four" banks rallied after the announcement but the move, which needs legislative approval, has attracted criticism from consumer groups and analysts who say the relaxed laws water down protections created to reduce financial risks.
The current practice of "lender beware" will be replaced with a "borrower responsibility" principle, under which borrowers will be made more accountable for providing accurate information to inform lending decisions.
Banks and non-banks will be policed by prudential lending standards overseen by APRA, eliminating the old ASIC lending rules.
Banks and investors cheered the news with National Australia Bank and Westpac Banking shares rising over 6%, while Commonwealth Bank of Australia was up more than 3%.
Calling the move a very good sign from banks' point of view, Henry Jennings, senior analyst and portfolio manager at Marcustoday Financial Newsletter said, "It would enable people to get a loan quicker, speed up the paperwork, free up the credit market and hopefully stimulate some economic activity". Australia and New Zealand Banking Group rose 5%.
The Australian Banking Association welcomed the changes.
Some additional measures will also be brought in to ensure the insolvency sector can respond effectively both in the short and long term to increased demand and to meet the needs of small business.
The coronavirus pandemic has taken a heavy toll on Australia's economy.
The Treasurer says making it easier for borrowers to access credit is an important part of the government's economic recovery plan out of the recession and he's removing what he calls "unnecessary red tape and costs" on the banks. "With the right balance, these changes will simplify lending rules while maintaining strong protections for borrowers and improving protections for those vulnerable consumers using debt management firms, small amount credit providers and consumer leases", chief executive officer Anna Bligh said in a statement.
The laws require lenders to take steps to determine if potential borrowers will be able to repay their loans in hopes of avoiding a repeat of the crisis sparked by the subprime mortgage meltdown in the US.