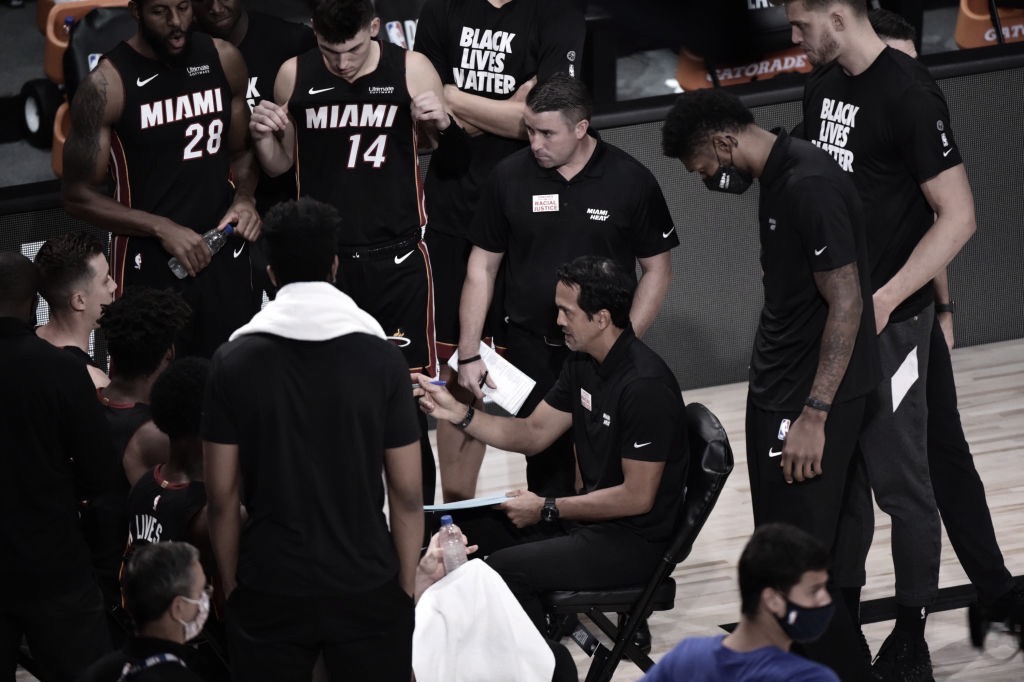 The Milwaukee Bucks saw the curtains come down on their 2019-20 season following a 103-94 loss to the Miami Heat in Game 5 of the Eastern Conference Semi-finals.
"It's not happening. That's not happening", Antetokounmpo told Yahoo!
"Some see a wall and go in [another direction]". I plow through it. The Bucks entered the restart in July with the best record in the league, but it was downhill from there. Even with that, though, Giannis has not lost faith.
"If winning a championship was easy, everyone would have one", Antetokounmpo added.
Giannis could not play in the elimination game because of a sprained right ankle, and shared in a post game press conference that he really wanted to play. "I'm no different. This is a team and I'm going to do whatever I can to help our team win games". "That's what we're going to continue to do".
"I tried to get ready for the game", he explained after Game 5, "They told me that the right decision was not to play the game".
Earlier in the day it was announced that Giannis was named to the All-NBA Defensive Team and Eric Bledsoe and Brook Lopez were named to the Second Team. The reigning MVP is eligible to sign a super-max extension with Milwaukee, and multiple sources are "adamant" that the club won't trade him if he doesn't put pen to paper, according to ESPN's Tim Bontemps.
Despite saying he wants to stay in Milwaukee, Giannis set Twitter ablaze today as many fans clued into the fact that he unfollowed the Bucks and all of his teammates on Instagram.