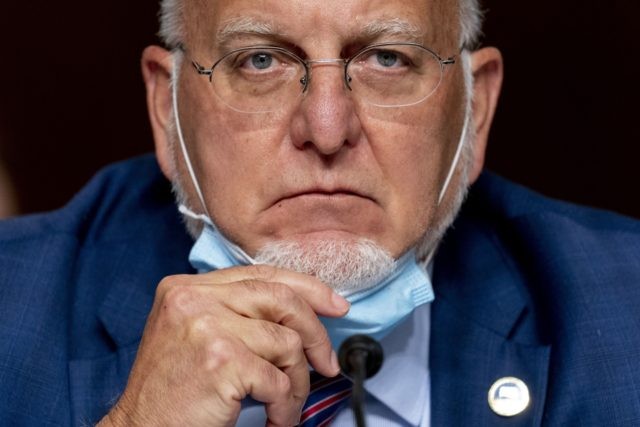 This week, the scientific journal Indoor Air accepted a paper for publication that found that numerous 53 choir singers who became sick after attending a March 10 practice in Mount Vernon, Wash., likely caught COVID-19 through airborne transmission.
Scientists studying the virus have been pushing health agencies for months now, to acknowledgment airborne transmission.
Nearly every day some new scientific evidence is published and one of the principal players in the US, the CDC, US Centers for Disease Control and Prevention, updated guidance on its website on Friday to say that coronavirus can commonly spread "through respiratory droplets or small particles, such as those in aerosols", which are produced even when a person breathes, warning that the principal form of propagation of the virus is through the air.
The now-withdrawn guidance, posted on the agency's website on Friday, recommended people use air purifiers to reduce airborne germs indoors to limit the spread of the disease. "CDC now says SARS-CoV-2 virus is being spread in aerosols", tweeted Kimberly Prather, a professor at UC San Diego's Scripps Institution of Oceanography and in the university's department of chemistry and biochemistry. Amid criticism from experts, and a report from The New York Times saying that this change was not written by CDC scientists and was published despite their objections, this guidance change was ultimately reversed.
"Airborne viruses, including COVID-19, are among the most contagious and easily spread", the website said.
Studies have shown that the new coronavirus could spread through aerosols in the air, and the World Health Organization has said it is monitoring "emerging evidence" of possible airborne transmission. Whereas droplets can only spread short distances, viruses that transmit via smaller, lighter aerosols can infect people much further away. Those droplets may land in the noses and mouths of other people within about six feet, potentially seeding a new infection.
The posting appeared to confirm emerging research that suggests tiny particles can transport the virus some distance, especially in indoor or poorly ventilated environments.
"We are reviewing our process and tightening criteria for review of all guidance and updates before they are posted to the CDC website", the statement said.
Informing the public about how Covid-19 is actually transmitted is key to helping Americans understand what precautions they should be taking to avoid catching it, scientists have said.
'The current guidance from numerous global and national bodies focuses on hand washing, maintaining social distancing, and droplet precautions, ' scientists wrote in the letter, published in the journal Clinical Infectious Diseases. And it was clearly overruled, because we actually saw it changed in live time.
Also on Friday, CDC updated its coronavirus testing guidance to stress that anyone who has been in contact with an infected person should be tested for coronavirus.
Prather said she "was beginning to think I would never see the day".
Most CDC guidance about social distancing is built around that idea, saying that about 6 feet is a safe buffer between people who are not wearing masks.
On August 26th, the agency ignited a controversy when it changed its guidance to say that asymptomatic individuals do not need to be tested, even if they came into close contact with someone who has coronavirus.