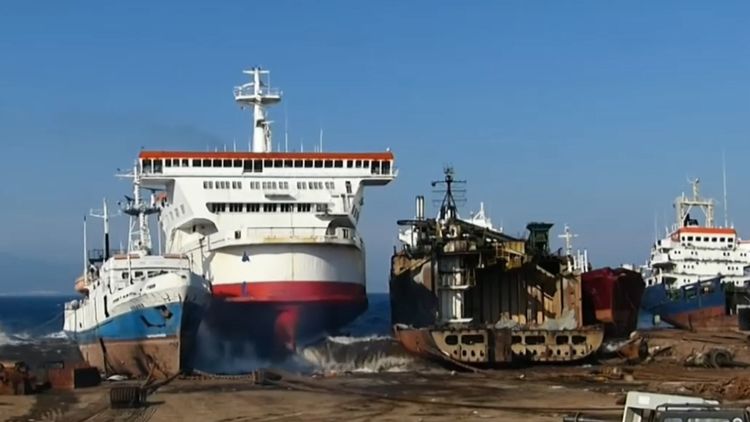 The Mein Schiff 6, operated by TUI Cruises, began its trip in Heraklion on the southern Greek island of Crete on Sunday night.
"Following a false alarm caused by a report of 12 positive test results on crew by a land-based laboratory, three further tests, including two PCR tests and one antigen test, have confirmed the results: There are no cases of COVID-19 on board Mein Schiff 6".
Health officials added that the crew members would be retested when the shiparrives in the port city of Piraeus on Tuesday.
TUI said that given that no passengers were among the contact group, no tests on them were necessary and the vessel would resume its cruise once Greek authorities give the green light.
The passengers had undergone coronavirus tests before boarding.
It had been due to sail to Piraeus, the country's main port near the Greek capital, Athens, and later to the western island of Corfu.
But it halted at the Aegean island of Milos on Monday after the infections were detected, before being rerouted to Piraeus.
On Monday TUI spokesman Kuzey Alexander Esener said that none of the 12 crew members were experiencing any symptoms, and that in a second round of tests most were now negative, though some results are pending. The health authority said all 12 of those who had tested positive were asymptomatic and with a "low viral load".
The cruise industry has taken a major hit from the pandemic, with some of the earliest large clusters of Covid-19 occurring aboard cruise ships.
Greece has seen a rise in confirmed Covid-19 infections in recent weeks, registering 416 new ones on Tuesday and 5 new deaths.
The TUI ship was the first to return to Greek waters after lockdown measures imposed in March, local operators said, docking at Iraklio in mid-September.
Greece has seen 17,444 cases and 379 deaths in total.