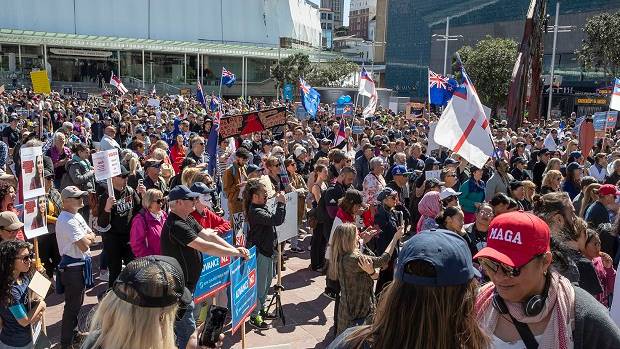 The new case is a young girl who is epidemiologically linked to an existing case associated with the Botany sub-cluster which has been genomically linked to the Auckland cluster.
There is one new case of Covid-19 community transmission today.
The school is deemed safe to attend; however, it will be deep cleaned as a precaution, parents, caregivers, and staff were told via Facebook. A decision will be made by the New Zealand government on Monday on the new Alert Level in the country.
Under COVID-19 Alert Level 2, gathering sizes are restricted to 100 people, while only 10 people in Level 2.5 and Level 3.
Stuff reported former National Party MP and now Advance NZ leader Jami-Lee Ross, who joined the rally, as saying that the lockdown was wrong, and needed to stop.
Social distancing on planes and other public transport ends today, but masks must still be worn.
Thirty-three cases remain in the Mt Roskill Evangelical Fellowship group and there are now 15 cases in the bereavement events group.
The child has been in isolation since August 30 due to being a household contact of a confirmed case. It is yet unknown whether the health worker was infected from the community or from within the quarantine facility, said the ministry.
There were now three people in hospital with Covid-19, including two in ICU, said the ministry.
With Monday's new case and two additional recovered cases, the country's total number of active cases is 96.
Numerous attendees of the protest were not wearing face masks and were holding signs against the Covid-19 lockdown, vaccines, the New Zealand government, and several other issues.
Laboratories across New Zealand processed 7,211 tests, bringing the total number of tests completed to date to 864,469.