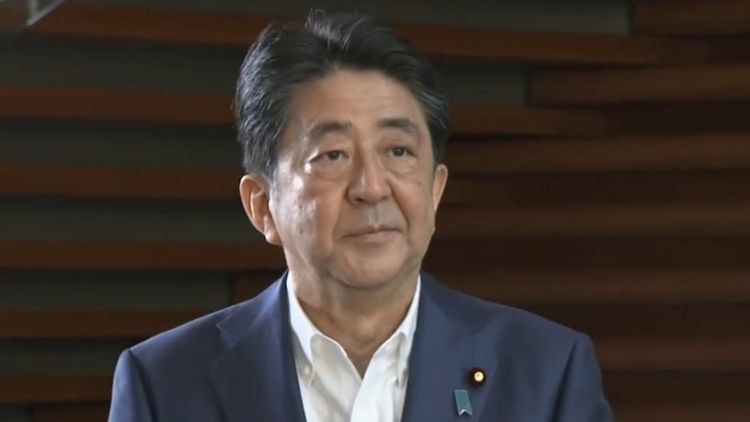 Yoshihide Suga - now the chief cabinet secretary, who is widely considered to be a close confidant to the PM - was selected on Monday to replace Abe as leader of the ruling Liberal Democratic Party, and is all but ensured to secure confirmation on Wednesday, given the party's parliamentary majority.
Suga's cabinet is expected to bring few surprises, with Foreign Minister Toshimitsu Motegi and Finance Minister Taro Aso expected to stay on in their jobs. Suga will then hold a press conference later Wednesday and have his first Cabinet meeting.
He is expected to form a cabinet filled with ministers who served under Abe.
Just two women are so far reported to be in the cabinet, as Olympic minister and justice minister.
Suga has pledged to push forward with Abe's policies including "Abenomics", a mix of measures aimed at beating deflation and spurring growth in the world's third-largest economy.
Unlike Mr Abe, who was the grandson of a former prime minister, Mr Suga is known as a self-made man.
Abe's younger brother, Nobuo Kishi, was handed the defence portfolio, while outgoing Defence Minister Taro Kono takes charge of administrative reform, a post he has held before.
Abe is ending his record-breaking tenure with a year left in his mandate, forced out by a recurrence of ulcerative colitis, a condition that has long plagued him.
"After [the LDP] took over political power, I've worked to the best of my abilities every single day to revitalize the economy and carry out diplomacy to protect national interests", Abe told reporters. He announced in late August he would step down to receive treatment for a chronic bowel disease that had left him worn out and unsure of his ability to lead the country. "It is my honor to have been able to work on a range of issues along with the people during this time".
He won 314 votes out of 462 cast by parliament's lower house members.
While Kato, as top government spokesman, read out the lineup for the Suga Cabinet, the ministers arrived at the prime minister's office ahead of the palace ceremony to be sworn-in by Emperor Naruhito.
Aside from tackling the short-term economic damage that the coronavirus has caused by forcing people to stay home and wiping out tourism from overseas virtually overnight, Suga will be tasked with stemming the country's falling birthrate and improving its dismal fiscal health.
He has said Japan may eventually need to raise its 10% sales tax to pay for social security, but not for the next decade.
After university Mr Suga worked as a secretary to a Liberal Democratic Party lawmaker.