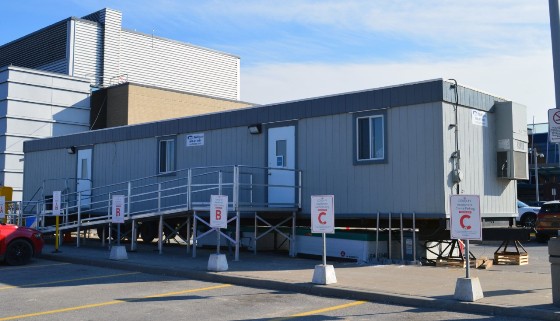 Premier Doug Ford had previously said anyone who wanted a test could get one at an assessment centre but changed that message yesterday. Those open tomorrow (Friday).
The change today comes as assessment centres across the province have been struggling with long-line ups.
Effective immediately, Ontarians should only seek a test at an assessment centre if they are showing symptoms of COVID-19 or if they have been exposed to a confirmed case. He said it is absolutely critical to reduce the pressure on the health care system, which faces a surge in COVID-19 cases.
Besides pharmacy testing, saliva testing will be used in Ontario to assess for COVID-19.
Peterborough now has six active cases of the virus. An outbreak guidance tool kit, developed by Emergency Management Ontario, will include each ministry's outbreak management planning to ensure a strong response across all sectors, she added.
Ontario's associate chief medical officer of health said the province needs to focus on positive cases, their contacts, and outbreaks to trace and contain spread of the virus.
The Ontario government is investing just over $1 billion to expand COVID-19 testing across the province, as well as ramp up case and contact management.
Testing for asymptomatic residents is available at up to 60 pharmacies by appointment starting on Friday.
151 new cases were recorded in Toronto, 82 in Ottawa, 46 in Peel Region, 34 in York Region and 26 in Waterloo. The health unit has reported 32 cases.
There are no cases listed as active and 47 are listed as recovered. This could mean the shutting down of certain businesses deemed at "higher-risk" for COVID-19, until the situation improves, the document adds.
The results are consistent with a similar report out of the U.S. Centers for Disease Control, which saw significant spikes in daily exposures to cleaners and disinfectants beginning in mid-March.
To support this, Ontario established a provincial COVID-19 lab network with capacity for more than 40,000 daily tests.
Canada's total number of COVID-19 cases stands at almost 149,000, including more than 9,200 deaths.