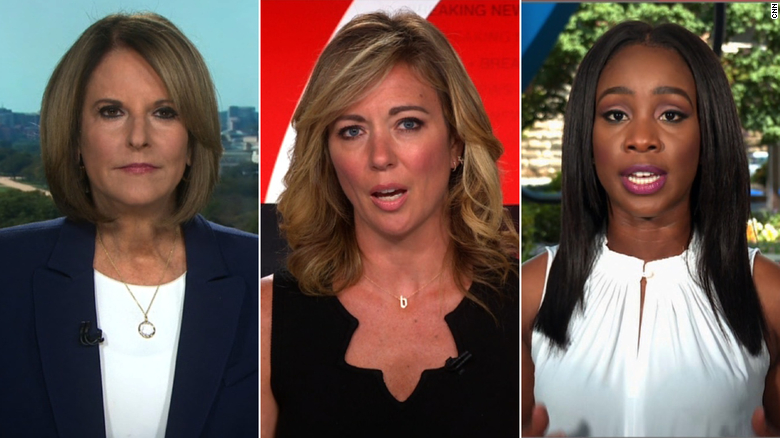 The comments immediately evoked comparisons with a famous 1961 farewell speech by President Dwight Eisenhower in which he warned against excessive defence spending and engendered the term military-industrial complex - but with a critical difference: Trump himself has been a votary of an ever-expanding military budget and has often talked up American weapons and their manufacturers.
Army Chief of Staff Gen. James McConville was asked directly Tuesday morning whether the military is beholden to defense contractors at a Defense One online event.
Trump speculated Monday during a White House news briefing that top Pentagon leaders did not particularly like him because he was seeking to end long wars in the Middle East and Afghanistan.
He went on to say there was "one cold-hearted globalist betrayal after another", championing the withdrawal of American troops from "endless wars" and condemning North Atlantic Treaty Organisation allies for "ripping us off".
The statement drew mixed reactions, with some lambasting the president for attacking his own administration, and some insisting that the remarks made sense, citing Dwight Eisenhower's warning in 1961 about the threat posed by joint efforts of the USA military and the private arms industry.
In other contexts, Trump has claimed credit for rebuilding military stockpiles that he claims were depleted under President Obama.
After the killing of journalist Jamal Khashoggi in October 2018, the White House released a lengthy statement defending the kingdom and Saudi Crown Prince Mohammed bin Salman or MBS, . Trump said he didn't want to lose arms orders as a result of any sanctions.
"I know they're [Senators] talking about different kinds of sanctions, but they're [Saudi Arabia] spending $110 billion on military equipment and on things that create jobs, like jobs and others for this country. I don't like the concept of stopping an investment of $110 billion into the United States", Trump told reporters on October 11, 2018, though the ultimate deal was closer to $8 billion.
The US President attack on his own military of which he is commander in chief came amid continuing disquiet about allegations that he belittled military service and called men in uniform who died or were captured in action suckers and losers.
"You've heard the back-and-forth between reporters on this", Fox News host Martha MacCallum said to Bolton. He said the military must remain out of politics. "The soldiers are", Trump said. "At some point, that's what happens", said Trump, who has had significant turnover in his Cabinet. As a result of an unprecedented agreement with the Taliban in Afghanistan reached in February, the US military has begun to draw down from more than 14,000 troops at the beginning of the year in that country to reach about 5,000 in the coming months, Pentagon officials have said.
"I would say if he loses confidence in Secretary Esper I'm sure you all will be the first to know". Trump and his supporters have contested and denied specific instances cited in Atlantic magazine where he is said to have made such remarks, but there is a broader body of comments where he has disparaged serving men on record. "This is the rail that hurts him", she said.