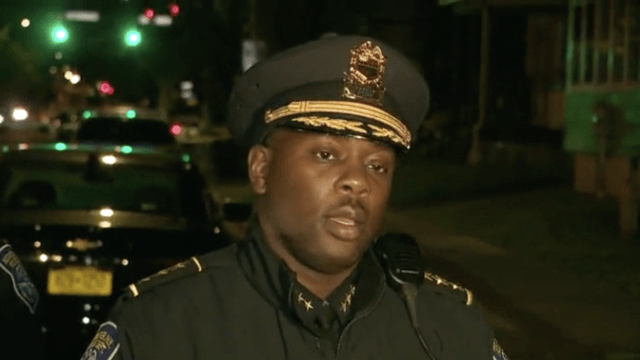 The incident began just before 12:30 a.m. on Saturday when police were called to a shooting near Goodman Street and Pennsylvania Avenue, where hundreds of people were gathering outside, local media reported.
Police are trying to determine who - and how many people - opened fire. No arrests were immediately made and Simmons said it was too early to say if there were multiple shooters.
The flurry of shots sounded "like the Vietnam War", one witness told WHAM-TV of Rochester.
Mr Simmons said the two victims, a man and a woman who have not been named, were aged between 18 and 22.
The 14 wounded had been taken to hospital and were not in a life-threatening condition, he said. Police say they range in age from 17 - 23.
Simmons said no suspects were in custody.
"This is truly a tragedy of epic proportions", Simmons said in a news conference held near the home.
Police confirmed during a press briefing with local media that two people are dead and 16 injured after being shot during a "backyard party" in the city. "And that's just something that we can not have happen", Warren told reporters.
The shooting came as the city's police department faces public anger over the suffocation death of Daniel Prude.
Warren fired Police Chief La'Ron Singletary on Monday. Other senior police officials announced they would retire or leave top command positions. Before the call, police were not aware of the party, he said.
"For our community to have to deal with this tragedy.is unfortunate and shameful", Simmons said. "And then you add in alcohol and violence and it just becomes a recipe for disaster", Simmons said. "That is why I am supporting the call to arrest the host (s) of the house party on Pennsylvania Avenue and hold them accountable as well". In the ABC report, it was explained that close to 100 people were running from the site of the shooting, all while others tried to get to the scene to help those who might be hurt.