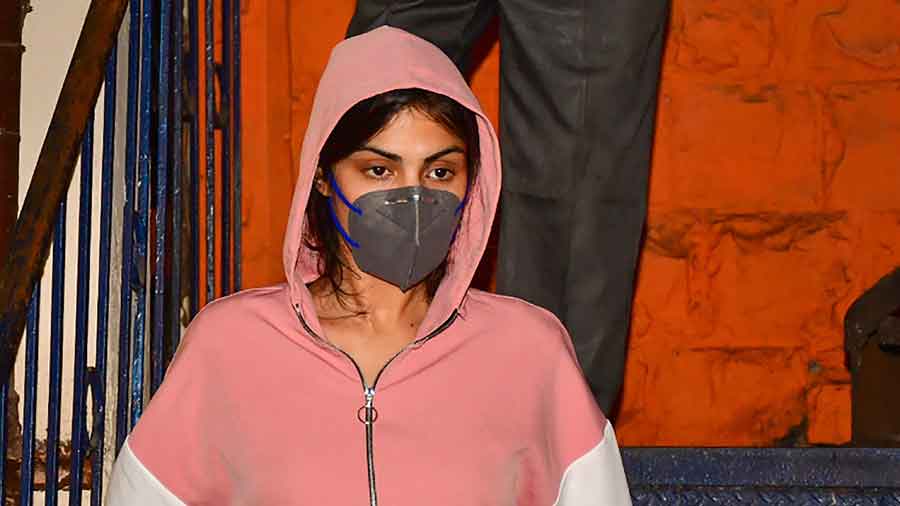 Almost a month after heavy scrutiny and arrest by India's Narcotics Control authority for her alleged role in a drugs case related to Sushant Singh Rajput, Rhea Chakraborty has been granted bail on a bond of Rs 1 lac. "The decision to go in appeal for cancellation of bail will be taken after examining the order", said Ashok Mutha Jain, deputy director of NCB.
By nightfall, at least one channel had zeroed in on the "Hathras conspiracy".
The high court has further directed the actress to appear at her nearest police station every day for 10 days after she is released on bail. Everybody is equal before the law, Justice Kotwal said.
I reject the argument that celebrities and role models should be treated harshly so that it sets an example. "Truth and Justice have prevailed and ultimately the submissions on facts and law have been accepted by Justice Sarang V Kotwal". However, the court rejected her brother Showik Chakraborty's bail plea.
The High Court stated, "Rhea should mark her presence for 10 days in the police station after release, deposit her passport, not travel overseas without court permission and inform the investigating officer if she has to leave Greater Mumbai". She also has to submit her passport to police, it said. To leave Mumbai she would need the NCB's permission and must provide the agency with her travel itinerary.
"The arrest and custody of Rhea were totally unwarranted and beyond the reach of the law. I've been saying that the central agencies -CBI, NCB and ED - have been hounding her only because she was the housewife or the live-in partner of this gentleman".
Rajput was found dead at his Mumbai residence on June 14. Speaking to a leading daily, Rhea's mother Sandhya revealed that she contemplated suicide after both her children were arrested. "Yet, even after she came home today, she looked at us and said: "Why do you look sad, we have to be strong and fight this", she said.
But Rajput's family disputed reports that he suffered from depression and accused Chakraborty, 28, of stealing his money and harassing him.
⚫ The court was "satisfied that there are reasonable grounds for believing that the applicant (Rhea) is not guilty of" any offence "involving commercial quantity" of drugs.
"There are no other criminal antecedents against her".
In her complaint, Rhea accused Sushant's sisters and Dr Tarun Kumar of the Delhi-based Ram Manohar Lohia Hospital of forging a prescription of medicines, supposedly for anxiety, which were prohibited under the Narcotic Drugs and Psychotropic Substances (NDPS) Act, 1985.