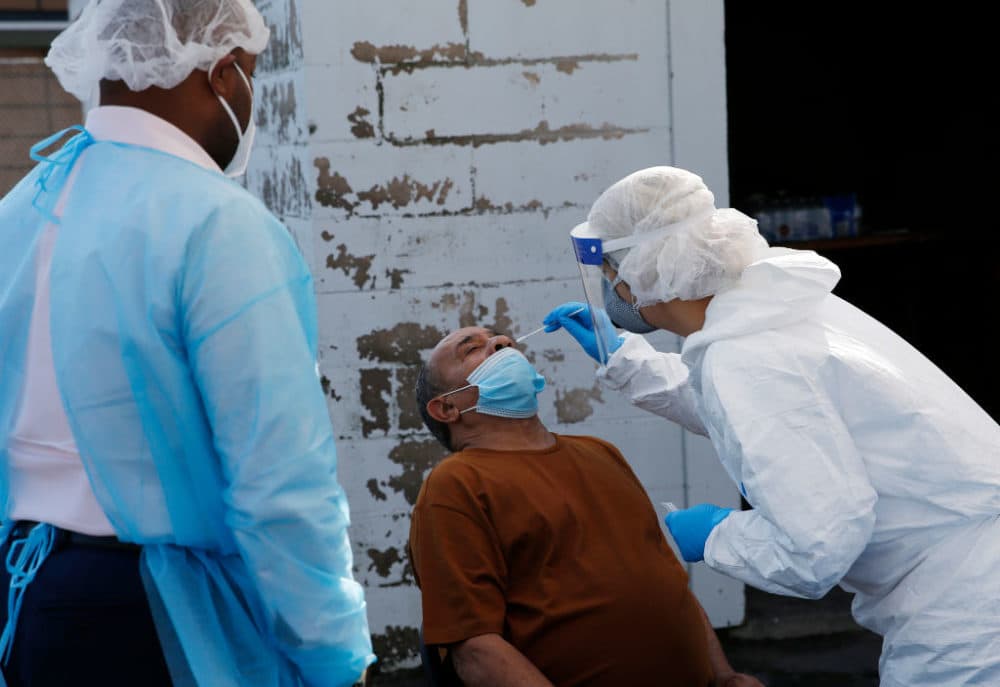 In the report released Monday, health officials said 1,407 new cases were added Monday and 1,666 cases on Sunday.
The number of newly reported COVID-19 cases increased by 2,116 Monday from the previous day's report, according to the Ohio Department of Health. However, the number of people with confirmed or suspected cases who were hospitalized grew, from 197 Friday to 214 Monday. Since then, officials reported 1,019 new confirmed infections out of 15,014 people tested, equaling a 6.8% positivity rate.
OR for the seventh day in a row topped 300 new daily coronavirus cases, pushing the state's daily average for the past week to a new record.
The positivity rate of Pennsylvania's latest cases is 10% for Sunday, 10.94% for Monday.
The last time Nevada reported more than 1,000 cases in a single day was August 14 with 1,099.
State health officials on Saturday reported 1,146 new coronavirus cases.
OR is now averaging a record 377 cases a day over the past week, driven in part by a daily record 550 reported Friday.
The seven-day average of new cases has been steadily increasing this month, going from 42,348 on October 2 to 66,557 on October 24, according to data. These numbers include both cases confirmed by a viral test and cases that meet the CDC's definition of probable.
According to the state's covid-19 tracking website, there are 1,138 residents now hospitalized for the virus, 108 of them on ventilators. About 12,067 of our total cases are among health care workers, officials said.
The new cases included nine people in their 20s, the largest age demographic in the county to contract the virus, and five people between the ages of 10-19, the data show.
There have been a total of 195,695 cases of coronavirus in Pennsylvania since the pandemic began in March. After Massachusetts no longer met its own criteria for a travel exemption, DPH changed how it determined which travelers can come to the Bay State without quarantining or producing a negative test result.