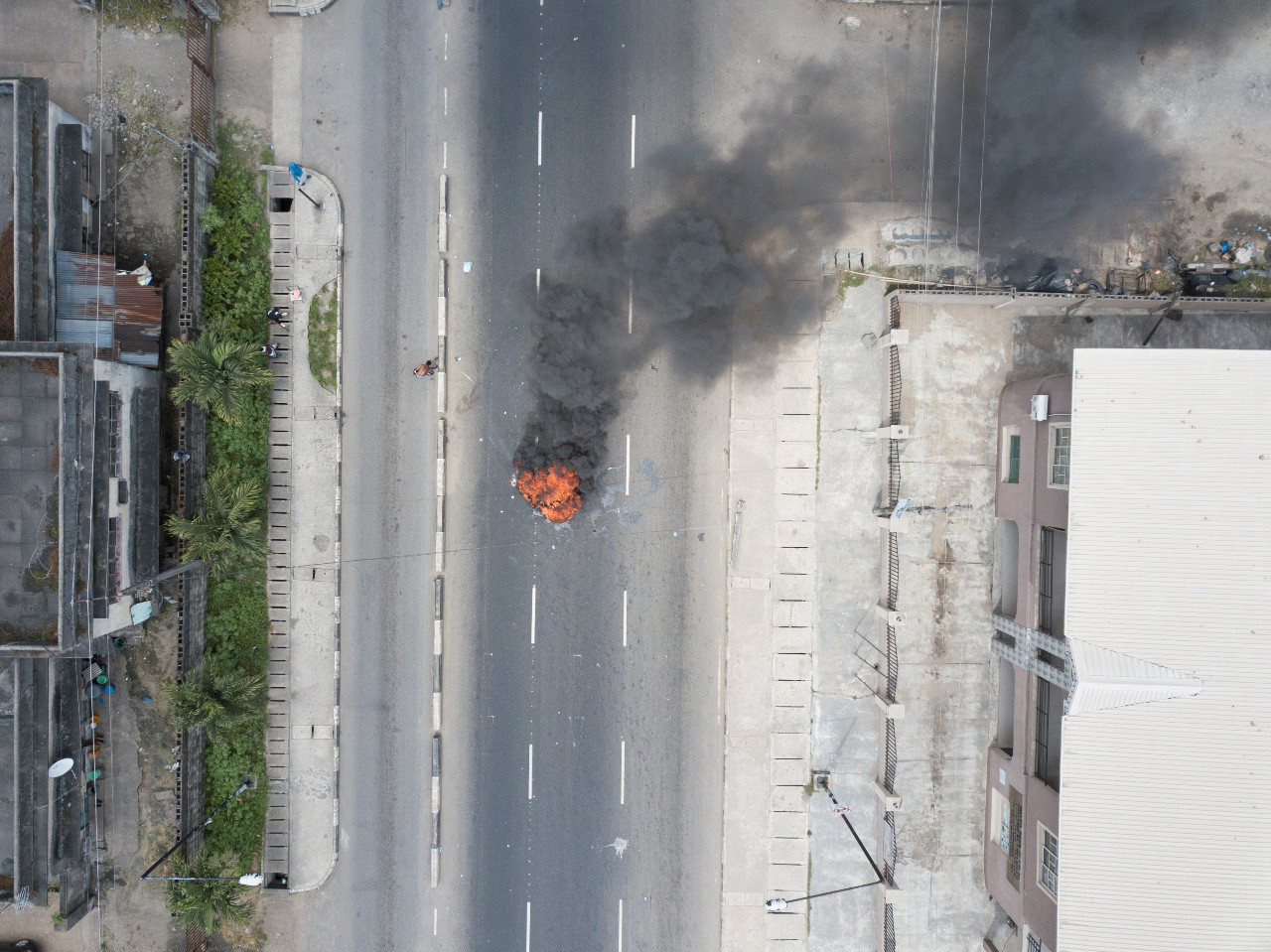 But rather than do something urgently as a committed and civilized government, the federal government under the watch of President Muhammadu Buhari chose instead to remain mum in the face of the people's legitimate outcry for attention and justice. There was manifestly present, during the Youth's peaceful protests, an effort by some persons to infiltrate bands of thugs and hoodlums into the peaceful protests, obviously for the objective of disrupting and discrediting the peaceful process, and thereby manufacturing an excuse for a repressive governmental clampdown on peaceful protesters.
He added: "For you to do otherwise will amount to undermining national security and law and order. Under no circumstances will this be tolerated", Buhari said.
Buhari urged youths to "discontinue the street protests and constructively engage government in finding solutions" in a televised address to the nation that marked his first public statement since the shootings.
"Your voice has been heard loud and clear and we are responding", he said.
"When (the soldiers) were making comments that the flag is not bulletproof, that's when I knew this was going to go out of hand", Abor said.
"For emphasis, from 8 am tomorrow morning, you will be allowed to go out, to go wherever you wish till 6 pm in the evening", he said.
Lagos, a sprawling financial hub of the West African nation, has been the center of weeks-long, nationwide demonstrations over a now-disbanded, widely-criticized police unit, the Special Anti-Robbery Squad (SARS).
"With this speech, it is confirmed we are on our own".
"As the main opposition party who has carefully watched this development, PDP views the dimension the federal government is directing the protest as unfortunate and unsafe to national cohesion and peace. Sad", posted Henry Okechukwu.
"I can not say who is involved in the shooting. definitely not the police".
In response to the #ENDSARS movement, the government announced it would disband the SARS police unit, which amnesty global says has been responsible for many cases of torture and death. The protest persisted with demonstrators calling for more widespread reforms of the police and an end to corruption.
Amnesty International said soldiers and police killed at least 12 protesters in Lekki and Alausa, another Lagos district on Tuesday.
Nigeria's army has denied any involvement.
The protests turned violent Wednesday after the shooting as mobs vandalized and burned police stations, courthouses, TV stations and a hotel. Whilst demonstrators were setting up a blockade and singing the national anthem, Nigeria's police opened fire into the crowd and used tear gas.
Sporadic gunfire was reported for the second day in Lagos on Thursday despite a round-the-clock curfew.
Gunshots have been fired, shops looted and a prison set ablaze as fresh violence rocked Nigeria's biggest city Lagos after the shooting of protesters that drew worldwide outrage.
In a statement, Buhari also said 11 policemen and seven soldiers had been killed by "rioters" as of Thursday, and "the mayhem has not stopped".
This article is republished here with permission from The Associated Press.