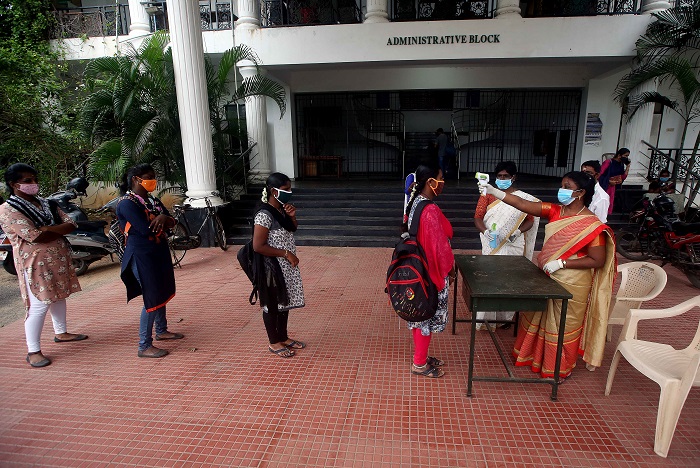 This is the lowest after 132 days. According to the statement, there has been a sustained decrease in the number of active cases.
India so far has a total of around 94.63 lakh confirmed cases, of which almost 88.9 lakh have recovered. The country's COVID-19 tally, meanwhile, has reached 95,34,965 and the total number of fatalities mounted to 1,38,122.
As many as 36,604 new cases of novel coronavirus were reported in India, with India's total COVID-19 cases above 94 lakh, as per health ministry's December 2 update.
43,062 cases recovered and discharged in the last 24 hours.
India's recovery rate is now at 94 percent, against the world average of 69.2 percent. In terms of cases, Maharashtra reported 6,290 new recoveries, the most, followed by Kerala (6,151), Delhi (5,036), West Bengal (33,402) and Rajasthan (3,007). "The gap between recovered and active cases, that is steadily increasing, has crossed 85 lakh today [Wednesday] and presently stands at 85,04,003", it said, adding that 78.35% of the new recovered cases were concentrated in 10 States and Union Territories.
Maharashtra has reported the maximum number of single day recoveries with 6,290 newly recovered cases.
- As many as 660 patients recovered from the infection taking the number of cured people to 3,13,394, which is 98.06 per cent of Odisha's caseload. Locally, 500 new cases were reported in Peel Region, 410 new cases were reported in Toronto and 196 new cases were reported in York Region.
- Following an emergency meeting with the United States health regulator's advisory committee, Moderna Inc announced that its COVID-19 vaccine could be approved for emergency use within 24 to 72 hours. These five states account for 58 percent of all the new deaths reported across the country.