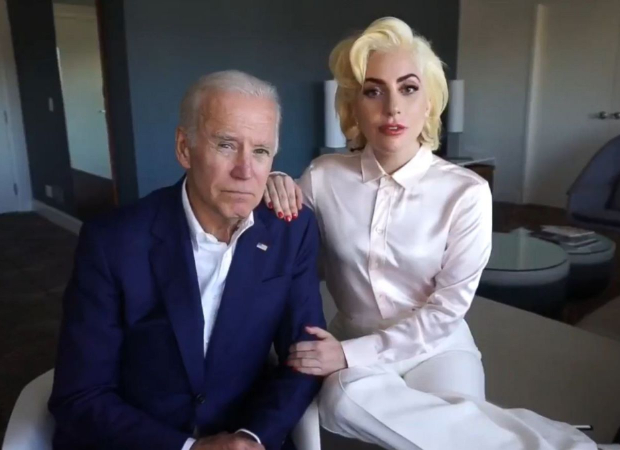 The program is meant to "spotlight American heroes" and will include performances by Demi Lovato, Justin Timberlake and Jon Bon Jovi.
Joe Biden's inauguration as the next president of the United States is attracting more attention than that of most of his predecessors given the opposition provided by the White House's current resident Donald Trump.
Gaga, who appeared on the campaign trail with Biden during the 2020 election and worked with the then-vice president on his "It's on Us" campaign to combat campus sexual assault, will perform the national anthem when Biden is sworn in, the committee announced.
Georgetown University president and Jesuit priest Father Leo J.
Jennifer Lopez will also perform during the ceremony, while Andrea Hall, a career firefighter from Fulton County, Georgia, will lead the Pledge of Allegiance and Amanda Gorman, the first National Youth Poet Laureate will recite a poem.
"They represent one clear picture of the grand diversity of our great nation", his team said in a statement today. Reverend Dr. Silvester Beaman, Pastor of Bethel African Methodist Episcopal Church in Biden's hometown of Wilmington, Delaware, will give the benediction.
The Presidential Inaugural Committee revealed that this year's theme is "America United": "At a time of unprecedented crisis and deep divisions, America United reflects the beginning of a new national journey that restores the soul of America, brings the country together, and creates a path to a brighter future", the website declares.
According to media sources, the Presidential Inauguration Committee (PIC) announced this week that a number of musical artists and celebrities will be participating in a variety of events from the inauguration ceremony at the US Capitol in Washington. He is likely to be in Florida by the time Biden is inaugurated at midday on Wednesday. The Presidential Inaugural Committee's streaming partners, including Amazon Prime Video, Microsoft Bing, NewsNOW from Fox, and AT&T DIRECTV and U-verse, will also carry the program. Trump is the first outgoing president since 1869 to refuse to attend his successor's swearing-in. Day on January 18, and a "COVID-19 memorial to lives lost" on January 19.