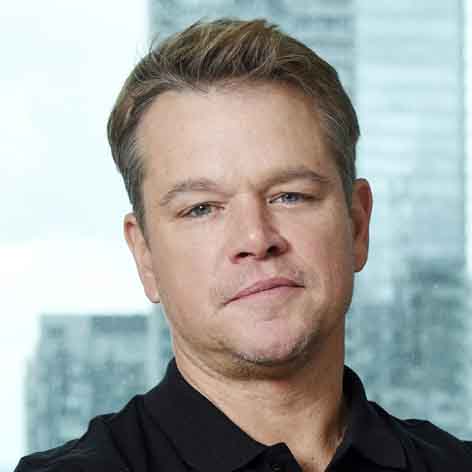 "Hollywood's superstar Matt Damon joining our homegrown talent to film such a major movie in NSW is a big win creating thousands of jobs for locals", Morrison said. Earlier, we got three installments of Thor, and all got so much love from the audiences and appreciation from the critics. And despite the COVID-19 lockdown, we kept hearing more news about Thor 4. Christian Bale, known for his extensive work as Batman, will play the villain in Thor: Love and Thunder.
Matt Damon has reportedly joined the cast of Thor: Love and Thunder.
It could just be that Damon is in Australia for a break, having spent months of the lockdown in Ireland after shooting Ridley Scott's The Last Duel, or it's for another project, with many productions heading to the country due to their relative success in dealing with the pandemic.
Damon had a small cameo in "Thor: Ragnarok" as an Asgardian actor playing Loki in a play. Hemsworth, who plays the eponymous hero, lives in Byron Bay, a beachtown north of Sydney. Recently he arrived in Australia with his family to shoot for the upcoming MCU film.
The Academy Award victor reportedly landed in Sydney via a private jet and is now serving his mandatory quarantine ahead of production.
Fans are understandably excited about Thor: Love and Thunder since the sequel is now in production.
The film will introduce Jane Foster as the goddess of Thunder, Mighty Thor. We will see the team-up of Thor and the team members of Guardians of the Galaxy. There's a whole lot of Phase 4 between now and then though, as Love and Thunder will follow Black Widow (May 7, 2021), Shang-Chi and the Legend of the Ten Rings (July 9, 2021), Eternals (Nov. 5, 2021), an untitled Spider-Man sequel (Dec. 17, 2021) and Doctor Strong in the Multiverse of Madness (March 25, 2022).
When is the Thor: Love and Thunder Release Date?