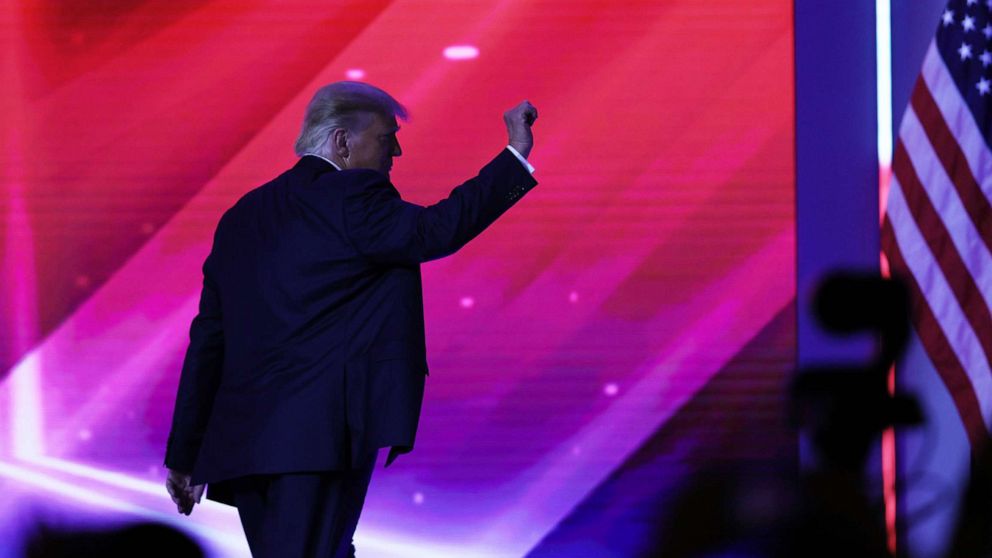 Later, Miller responded to a suggestion that the blog's demise was in preparation for Trump joining some other social medial platform, tweeting: "Yes, actually, it is".
"From the Desk of Donald J. Trump" no longer appears on his website and was only live for less than a month.
Miller told CNBC that the blog had been "just auxiliary" to broader efforts at rebuilding Trump's social media presence, though he said he did "not have a precise awareness of timing" on those plans. Groups on the platform dedicated to QAnon and pro-Trump conspiracy theories have tens of thousands of members - many of whom hang on every word the former President says.
The page, "From the Desk of Donald J. Trump", has been scrubbed from Trump's website and "will not be returning", his senior aide Jason Miller told CNBC.
In a statement last week, Trump suggested that his new social media platform will be launched soon and claimed corporate media outlets posted false information about the traffic that was being directed to his "Desk" website.
Trump's blog at first was billed as a new "communications platform".
Since his removal from Facebook, Twitter, Instagram and YouTube, the former president has not been heard from in the same capacity, although this website was the closest he has been to directly communicating with his followers since January. "This is something that I think will be the hottest ticket in social media".
Mr Trump lost to Democrat challenger Joe Biden in the November 2020 US election but has refused to accept defeat, so far launching failed court cases and inciting US Capitol riots in his denial.
Since leaving office, he has lived at his coastal mansion in Florida and made just a handful of political appearances, although he is planning more in the coming weeks.
According to New York Times journalist Maggie Haberman, the billionaire businessman is telling people that he expects to be reinstated as US President by August. There is no legal mechanism in the U.S.by which Trump could reclaim the presidency while Biden is in office.
The Democratic-controlled House of Representatives approved creation of the commission, but Democrats failed to overcome a Republican-led filibuster against the legislation in the Senate.