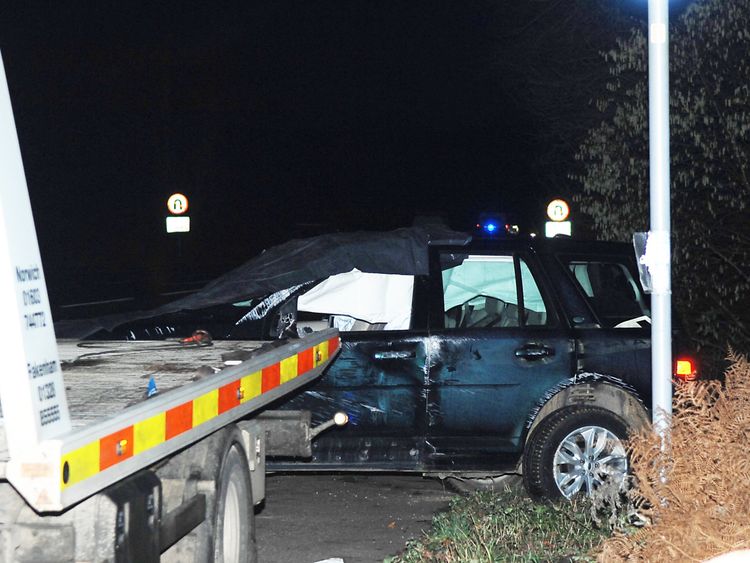 The 97-year-old Duke of Edinburgh was driving a Land Rover when it was involved in an accident with a smaller Kia vehicle carrying a 28-year-old female driver, who suffered cuts to her knee, a 45-year-old female passenger, who broke her wrist and a 9-month old baby boy who was uninjured.
The Duke of Edinburgh was pulling out of a driveway in his Range Rover when his vehicle collided with another auto, and though the 97-year-old was reportedly unharmed, onlookers claim they saw his vehicle overturn in the collision.
"The Duke was not injured", it added in a statement.
Prince Philip's auto accident, near to Queen's Sandringham estate yesterday afternoon, left two people needing hospital treatment.
The royal, who has been staying at Sandringham since Christmas, is now said to be back at the estate and has seen a doctor as a precaution.
The Prince retired from official royal duties in August 2017, after completing 22,219 solo engagements since 1952.
Several witnesses said the road was not closed, but many confirmed that much activity surrounding the crash scene. The Duke saw a doctor at Sandringham after the crash, but a palace spokesman told The Telegraph he was not seriously hurt. Photos show the Duke's auto flipped on its passenger's side - off to the side of the road.
Warne found Philip trapped in the auto, but persuaded him to move one leg at a time to get out.
The palace reported that Philip was driving the SUV and pulling out of a driveway onto a two-lane road when the accident occurred.
Drivers in the United Kingdom aged 70 and above need to reapply for their license every three years, for which there is a mandatory eyesight test.
Witnesses told United Kingdom news outlets that his auto turned over, and photos from the crash show his vehicle on its side with a cracked window.
A spokesperson for the police force has said: "Norfolk Police can confirm officers attended a collision on the A149 at Sandringham today".
Philip has become increasingly frail in his latter years, but is fiercely independent and still drives himself around the royal estates.
Warne described in detail the dramatic moment that he saw Prince Philip's vehicle doing mid-air flips: "it came across the A149 like a somersault".
"We only found out that it was the duke's vehicle when we saw it on the news". For, as Philip's accident proved, it's not all about the elderly driver; there are countless others on the road whose lives could also be affected.