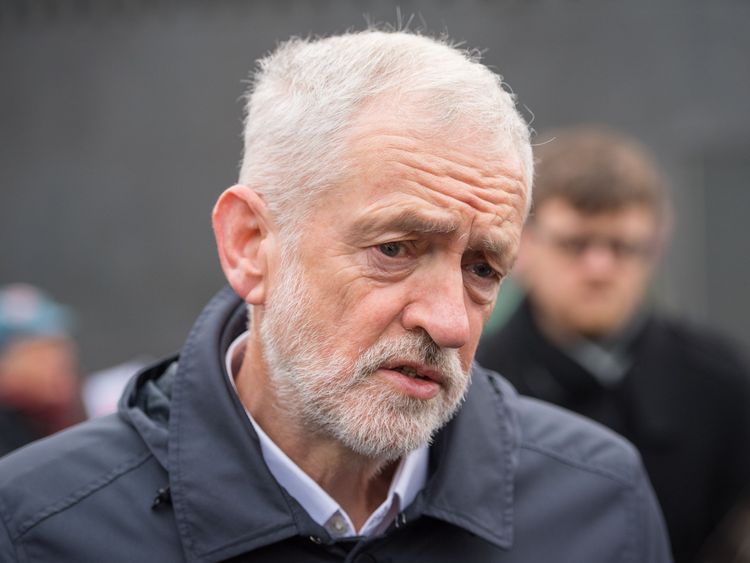 - Asking for an extension of Article 50: Mrs May has previously insisted nearly to the point of foot-stamping that Britain will leave the European Union on March 29, and a U-turn here would enrage already puce Brexiteers.
He said: "Clearly if Theresa May's deal is voted down, clearly if a general election takes place and a Labour government comes in - an election would take place February, March time - clearly there's only a few weeks between that and the leave date, there would have to be time for those negotiations".
Corbyn confirmed that he would not consider supporting the government in the meaningful vote on Tuesday, despite Theresa May's last-ditch attempts to garner support for her deal from members on the opposition benches.
Any failure by parliament to approve May's agreement will be seen by the market as making a "no deal" Brexit more likely, because leaving the EU without any formal agreement is the default outcome established by the EU Withdrawal Act and Article 50 protocol in the Lisbon Treaty.
- GBP could rally by 5% if MPs back May's Brexit says J.P. Morgan.
"We had previously assigned the probability of 60:20:20 to an orderly Brexit, a no-deal Brexit, and no-Brexit, respectively, but revised this after the surprise ECJ ruling to 50:10:40", says Paul Meggyesi, head of currency strategy, in a note to clients. May is set to say on Monday that trust in politics will suffer "catastrophic harm" if the referendum result is not respected.
- "No Brexit" at all is now the second most likely outcome of process.
But he said "during turbulent times" it was also necessary to put civil contingency plans in place, but that he hoped they would not be required.
"In our view, the longer this political deadlock lasts, the higher the probability of a second referendum to break it and give the United Kingdom government popular legitimacy to pursue one of the potential options".
Most of both camps have pledged to vote against the deal but it is not known to what extent they are entrenched in their positions and so how easily some might change their minds.
"The result of a second referendum will be strongly influenced by the questions it contains and how the vote is structured. It also makes possible "no Brexit" (for which the United Kingdom would revoke Article 50) and even "no deal" (once the extended Article 50 window closes)".