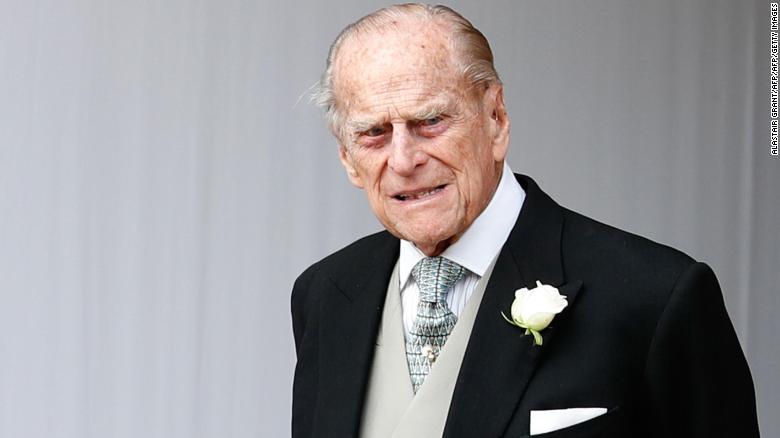 At the age of 97, and less than a month after walking away unscathed from a crash that left two women injured, Prince Philip has decided it's time to come out from behind the wheel, Buckingham Palace said Saturday.
The move by Prince Philip means he is likely to escape being charged and prosecuted for careless driving after injuring two women in a crash outside the Sandringham estate in Norfolk last month.
The 97-year-old duke apologised over a vehicle crash near the Sandringham estate in Norfolk, in which his Land Rover Freelander landed on its side after a collision with a Kia.
Philip's driving woes began on January 17 when his auto flipped over after he pulled out into a busy A road and collided with a Kia, carrying a nine-month old boy, his mother and another passenger.
The Duke was photographed driving again two days later, without a seatbelt.
Norfolk Police confirmed that Philip voluntarily surrendered his license to officers on Saturday. It said an investigation file on the case had been handed to prosecutors, who will decide whether to press charges.
Friend and biographer Gyles Brandreth previously told PEOPLE that Philip would reluctantly accept that he has to give up driving in public if he was advised to do so. However, one woman in the Kia suffered a broken wrist and the other sustained cuts to her knee.
The palace said the royal made the decision after "careful consideration".
He blamed the low, bright sun for obscuring his vision.
Fairweather, 46, told the Sunday Mirror she was "chuffed" with the letter, adding: "I thought it was really nice that he signed off as "Philip" and not the formal title".
Police said Philip and the other driver both passed blood-alcohol breath tests.
In 2016, the Duke drove Barack Obama and his wife Michelle to lunch at Windsor Castle, prompting the former US President to remark: "I have to say I have never been driven by a Duke of Edinburgh before, but I can report it was very smooth riding".
Philip was roundly criticised and police issued him with "suitable words of advice" and said "any appropriate action" would be taken if necessary.