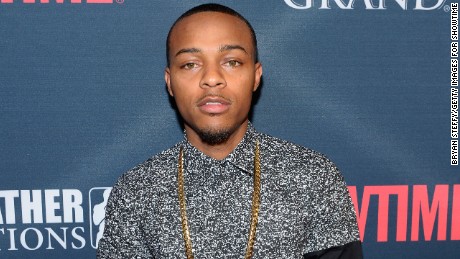 He made the same accusation against her so police charged them both.
Rapper Bow Wow has been arrested after authorities said he was in a fight with a woman in Atlanta.
The 31-year-old rapper, whose real name is Shad Moss, got into some sort of dispute with the woman at 4:15 a.m. local time on Saturday.
The police report stated that Bow Wow, who lives in Atlanta, and his female companion appeared to have injured one another.
Per TMZ, the woman - identified as Leslie Holden - was also arrested and charged with misdemeanor battery, after cops found marks and "visible injuries" on both parties. Police were unable to determine who was the true aggressor, so they were both arrested and each charged. Bow Wow's mugshot shows deep scratches on his forehead and right eye, along with a bruise under his left eye.
Police said the woman sustained "visible minor injuries".
Moss was taken to the Fulton County Jail where he was processed and booked on a charge of Battery Substantial Physical Harm, according to Fulton County Jail inmate records.
A rep for Moss did not immediately respond to PEOPLE's request for comment.