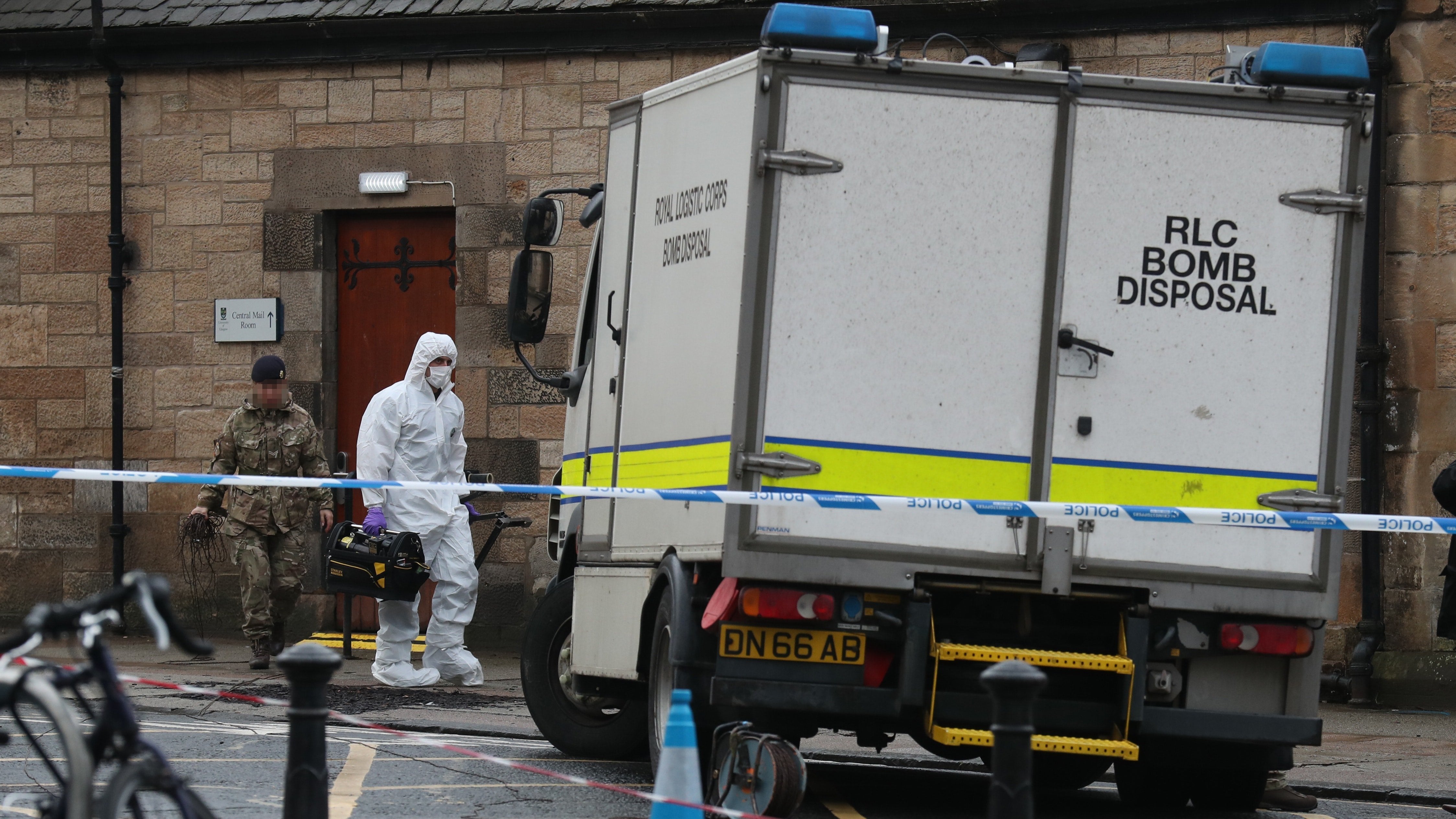 Police blew up a device sent to a Scottish university on Wednesday while officers investigated another package sent to a campus more than 400 miles away, a day after parcel bombs were sent to major transport hubs in London.
The package was detected the day after devices posted with Irish stamps were received in London, prompting an investigation by counter-terrorism police into a possible Irish dissident plot.
It was unclear whether the Glasgow package was linked to three small explosive devices in plastic mailing bags that arrived at offices for two London airports and a train station on Tuesday.
"Dean Haydon, Britain's senior national co-ordinator for counterterrorism policing, said no sender had been identified and no group had claimed responsibility".
"Police Scotland Counter Terrorist officers are carrying out an investigation into the device sent to the University of Glasgow, but officers from both investigation teams are now working together closely to share any information or intelligence that could assist their respective inquiries".
Assistant Chief Constable Steve Johnson, of Police Scotland, said: "The package sent to the university was not opened and no one was injured".
Police in eastern England said they had put a cordon in place at the University of Essex and evacuated some buildings after receiving a call about a suspect package.
"The same advice has already been sent to a range of businesses, including transport hubs and mail sorting companies, and will now also be sent to those in the education sector".
Meanwhile the University of Glasgow evacuated several buildings on the main campus "as a precautionary measure" after a suspicious package was found in the university's mailroom.
Police received reports of the suspicious package at around 12.30pm on Thursday and an emergency response made its way to the scene.
The Glasgow University incident is believed to be linked to explosive devices that were sent to addresses in London yesterday. One such line is the possibility that the packages have come from Ireland.
"We are talking to our Irish counterparts, but at the moment there's nothing to indicate motivation of the sender or ideology", he said.