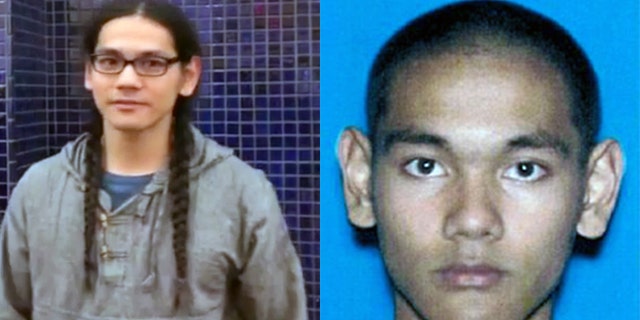 Authorities in California have arrested a USA military veteran after they said he made plans to launch a terror attack involving several targets.
Mark Domingo, 26, an infantryman who served a combat stint in Afghanistan, was arrested by federal agents Friday, while finalizing plans to plant a bomb at a Nazi rally that had been scheduled on Sunday in Long Beach.
While Domingo settled on the white nationalist rally in Bluff Park as his preferred target, local media reports indicate that no white nationalists actually attended and the park was instead filled with counter protesters.
Federal authorities foiled what would have been a devastating terror plot over the weekend; arresting one individual for targeting a series of deadly attacks against Los Angeles Police Officers and tourist destinations across the region.
Following the attack on a mosque in New Zealand on March 13, Mr. Domingo posted, "there must be retribution". According to the Justice Department, Domingo wanted to "seek retribution" for attacks against Muslims. He had no known conspirators, authorities said.
Hanna also said that Domingo would have pledged allegiance to ISIS if the terror network had a network in America.
The Justice Department release said that after that post, the undercover operative began to engage Domingo in online conversations and later met him in person.
The Los Angeles Times first reported the story.
"On April 23 and 24, 2019, Domingo purchased several hundred nails to be used as shrapnel inside an explosive device, and provided the nails to a person whom Domingo believed to be a collaborator, but who was in fact an undercover law enforcement officer working for the Federal Bureau of Investigation, for the objective of having the (officer) manufacture weapons of mass destruction for Domingo to use in an upcoming attack", according to the affidavit. Domingo also discussed launching further attacks on the ports of Long Beach and Los Angeles or on a train.
'This investigation successfully disrupted a very real threat posed by a trained combat soldier who repeatedly stated he wanted to cause the maximum number of casualties, ' said US Attorney Nick Hanna.
The news of Domingo's alleged domestic terror plot comes less than 48 hours after John Earnest, 19, was arrested for allegedly shooting dead one woman and injuring three others at a synagogue in San Diego.