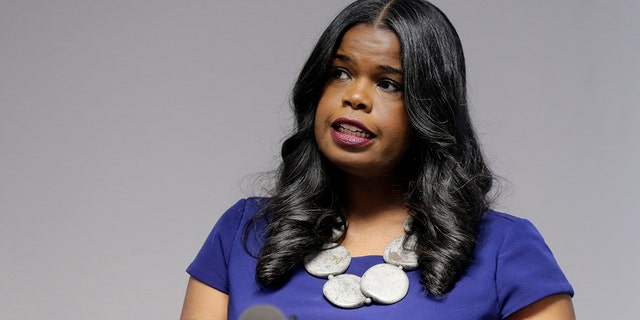 The disgraced actor was charged with 16 counts after filing a false police report about an allegedly staged racist and homophobic attack against himself in January. The media organizations argue that the national news coverage of Smollett's case gives the public a right to view those documents.
"She is ordering Chicago Attorney Tina Tchen to produce "...all documents, notes, phone records, texts, tape recordings made or received at any time, concerning (Tchen's) conversations with Kim Foxx in re: "Jussie Smollett".
"The root of this problem is not Mr. Smollett", argued Brian Watson, one of Smollett's lawyers. The city's state attorney Kim Foxx got them sealed after her highly questionable "alternative prosecution" deal let Smollett entirely off the hook and loudly proclaiming his exoneration.
In this March 26, 2019 file photo, actor Jussie Smollett smiles and waves to supporters before leaving Cook County Court after his charges were dropped in Chicago. "No potential employer, let alone anyone with a pulse, does not know about Jussie Smollett's arrest at this point". Cook County Judge Steven Watkins said Thursday, May 23, 2019, that while there are good arguments in favor of keeping the file sealed, the "Empire" actor forfeited his rights to keep the case sealed to protect his privacy by talking to the media before and after prosecutors dismissed the charges against him. "After the March dismissal, he stood in front of numerous cameras... in the courthouse lobby speaking about the case".
In his 10-page written ruling, Watkins said there was "a certain irony" in the media's argument that Smollett's case should be treated differently from the average criminal defendant whose request to have records sealed would go unnoticed.
As previously reported, the actor initially claimed he was attacked on the streets of his home in Chicago by two men who he said threw a rope around his neck and poured a bleach-like substance on him.
In addition to the inspector general's review of Foxx's handling of the case, a retired appeals court judge is seeking a special prosecutor to investigate the Smollett case.
The records are expected to be unsealed Thursday.