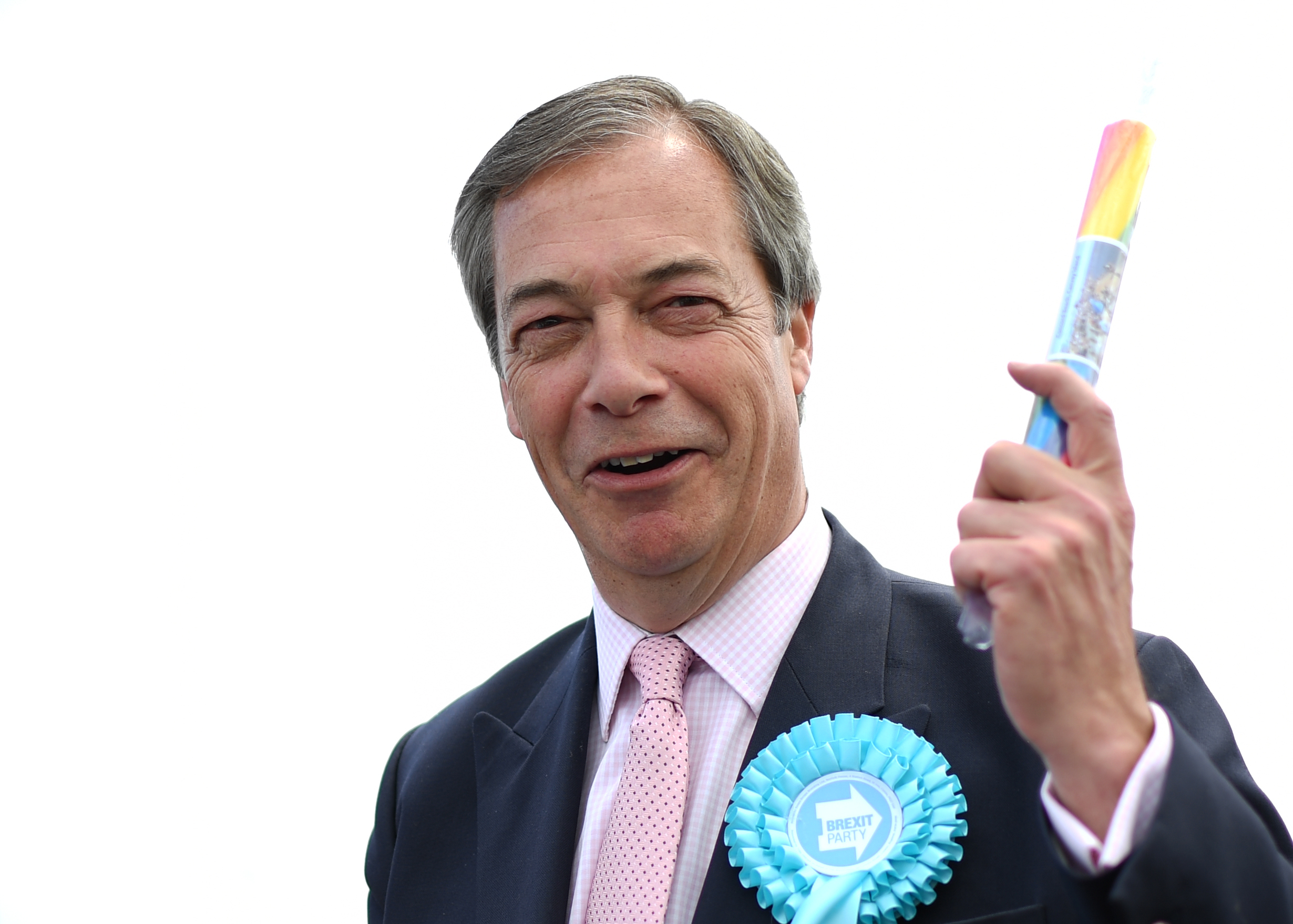 "Sadly some remainers have become radicalised, to the extent that normal campaigning is becoming impossible", Farage said.
The Brexit Party leader became the latest victim of a protest which has seen other European election candidates such as Ukip's Carl Benjamin and ex-English Defence League leader Tommy Robinson suffer similar attacks. He was soon detained and taken from the scene in handcuffs, and has been arrested on suspicion of assault, per TIME.
A call centre worker has been charged with common assault and criminal damage after Brexit Party leader Nigel Farage had a milkshake thrown at him in Newcastle, Northumbria Police said.
Hard-core Brexit supporters are eager to cast ballots for Nigel Farage's newly formed Brexit Party, which has harnessed anger over Britain's failure to leave the European Union nearly three years after voters' decision to do so.
Farage was in town to give a speech for his party's campaign tour, and as he and his team walked around after the event's conclusion, the British politician was doused by the dairy drink thrown at him. The video of the milkshake attack quickly went viral online. Robinson fought back by landing a few punches at the man before being restrained. - #Justsaying- The entire mess prompted McDonald's to temporarily halt milkshake sales near the site of a campaign event Farage held last week.
Benjamin is now under investigation for a past tweet, in which he said he "wouldn't even rape" Labour lawmaker Jess Philips although he maintains his comments were a joke - much to the concern of many. He told the Guardian that it was a banana and salt caramel milkshake and that he had zero regrets. "Dear people of Scotland", the @BurgerKingUK account wrote on Saturday. We're selling milkshakes all weekend.
Burger King U.K. was not the only one to poke fun at Farage over the incident.
After backlash, a follow-up tweet clarified, saying, "We'd never endorse violence - or wasting our delicious milkshakes!"
Downing Street said politicians had to be able to "campaign without harassment, intimidation and abuse".