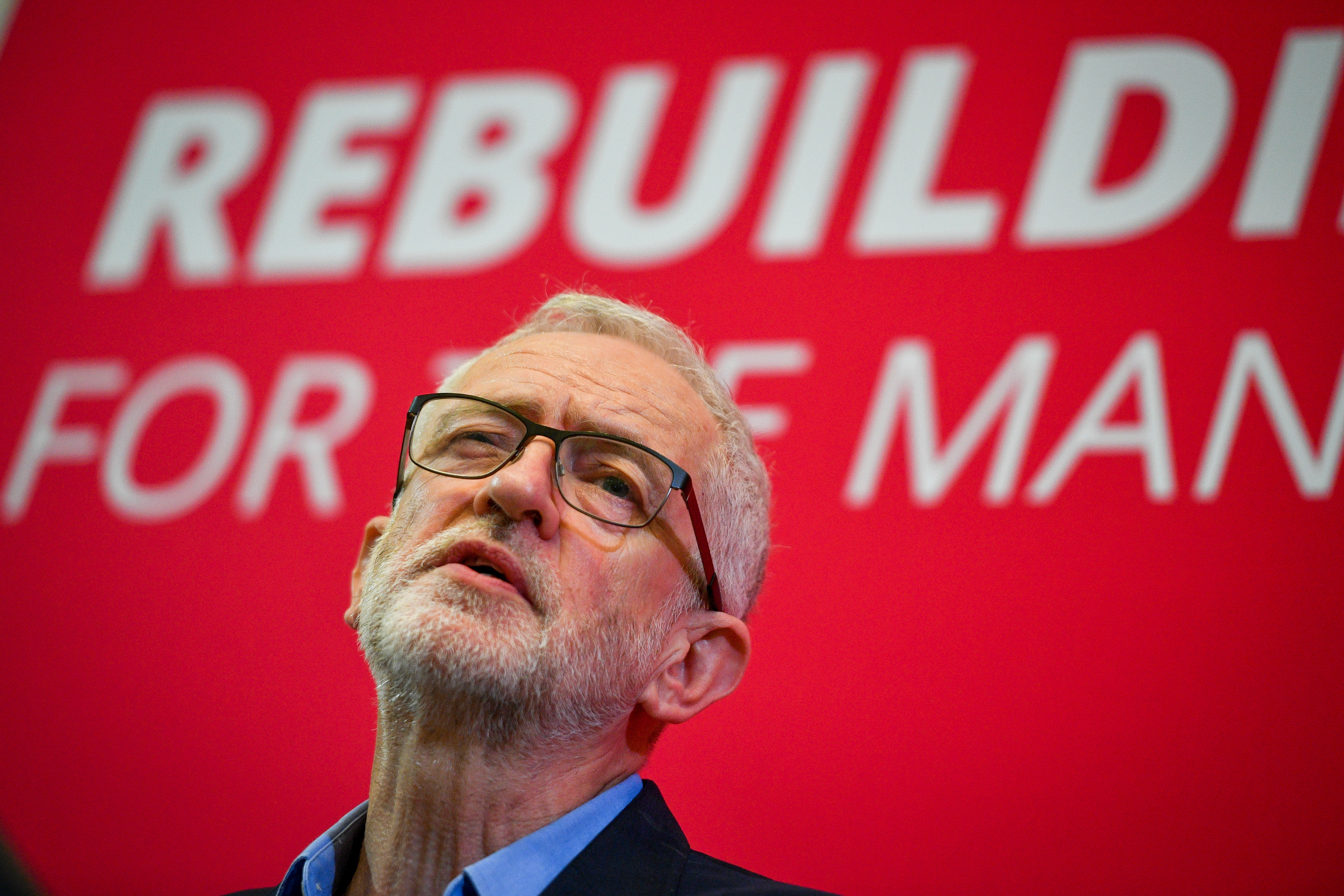 At the last European elections in 2014, Labour finished top with 37 per cent of the vote, while the Conservatives came second with 23 per cent.
Meanwhile, a poll in the "Daily Telegraph" found the Brexit Party has overtaken the Conservatives in national polling for the first time, with Nigel Farage predicted to win 49 seats in a general election.
Brexit Party leader Nigel Farage gestures on an open topped bus while on the European Election campaign trail in Sunderland, England, Saturday, May 11, 2019.
A continuing refusal by UK Prime Minister Theresa May to set a departure date.
Both of Britain's main parties, which are deeply divided over how to leave the European Union, will be punished by frustrated Britons at the ballot box.
"The reason I am back today doing what I am doing is because frankly we've been betrayed by our career political class", Farage told TalkRadio.
May and Labour's Jeremy Corbyn are scheduled to hold more talks next week to try to find a Brexit compromise, but getting any deal through Parliament will be tough.
The shadow Brexit secretary, Keir Starmer, and the deputy Labour leader, Tom Watson, have said a deal is unlikely to pass without a referendum as part of the package, with up to 150 of the party's MPs prepared to vote against an agreement without one.
The Prime Minister is set to meet with the executive branch of the Conservatives' backbench 1922 committee on Thursday to set out a detailed timetable for her departure, including what she will do if she can not get her three-times defeated deal through parliament before the end of October - when the current negotiating extension agreed by the European Union expires.
May is under pressure from some Conservatives to quit office sooner than her pledge to resign after the first phase of the Brexit process is complete, prompting ministers and other hopefuls to pronounce their leadership ambitions.
"We are at real risk of sleepwalking into remaining in the EU", Brexit Secretary Steven Barclay wrote in the Sun newspaper.
"I only did it because the government and Parliament have made a total mess of it".
"And for those that voted to leave, they'll blame us for having not got the country out of the EU".