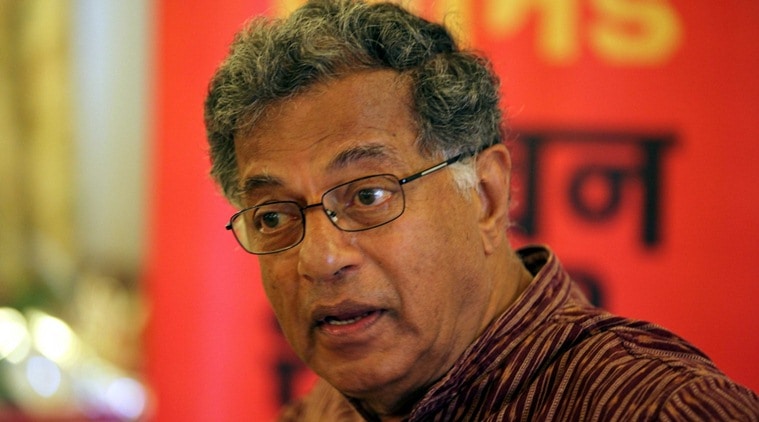 Girish Karnad forayed into films with the Kannada movie Samskara in 1970. Dr Girish Karnad acted in only one Marathi movie Umbartha directed by Dr Jabbar Patel. He also featured in television serials, including the famous "Malgudi Days", based on the works of renowned Indian English author, R.K. Narayan. An Oxford University scholar, Girish received a degree in theMaster of Arts degree in philosophy, political science and economics.
"Though the Karnataka government chose to conduct Karnad's last rites with state honours, we have made a decision to respect his wishes and allowed his family to do it accordingly", an official told IANS. A striking image of Karnad from recent times is that of him, not in the best of health, at an event to mark the first death anniversary of journalist-activist Gauri Lankesh in Bengaluru.
Historian Ramachandra Guha wrote, "In his plays, Girish Karnad beautifully and seamlessly blended North and South, the folk and the classical, the demotic and the scholarly".
Six years earlier, at the MumLitfest, Karnad had created ripples in Indian literary circles by taking on a heavyweight of the stature of V.S. Naipaul, chastising him for his "rabid antipathy to the Indian Muslim" and questioning the organisers' decision to give him a lifetime award.
Many Twitter users noted the influence of Karnad's play, Tughlaq. He was awarded a Padma Shri in 1974, followed by a Padma Bhushan in 1992.
People from different walks of like including Prime Minister of India Narendra Modi, Anil Kapoor, Sonam Kapoor, Kamal Haasan, Shruti Haasan, Madhur Bhandarkar, Shabana Azmi and others took to social media and expressed their grief on actor's death.
President Ram Nath Kovind said with Karnad's demise India's cultural world has become poorer. He also spoke passionately on causes dear to him.
Kumaraswamy tweeted: "His outstanding contribution to literature, theatre and films will always be remembered".
His tweet further stated that the state had lost its cultural ambassador.
Sonam Kapoor tweeted her condolences, "Rest in peace".
Girish Karnad (81), the prominent and critically-acclaimed playwright, who also had a stint with acting, is no more.