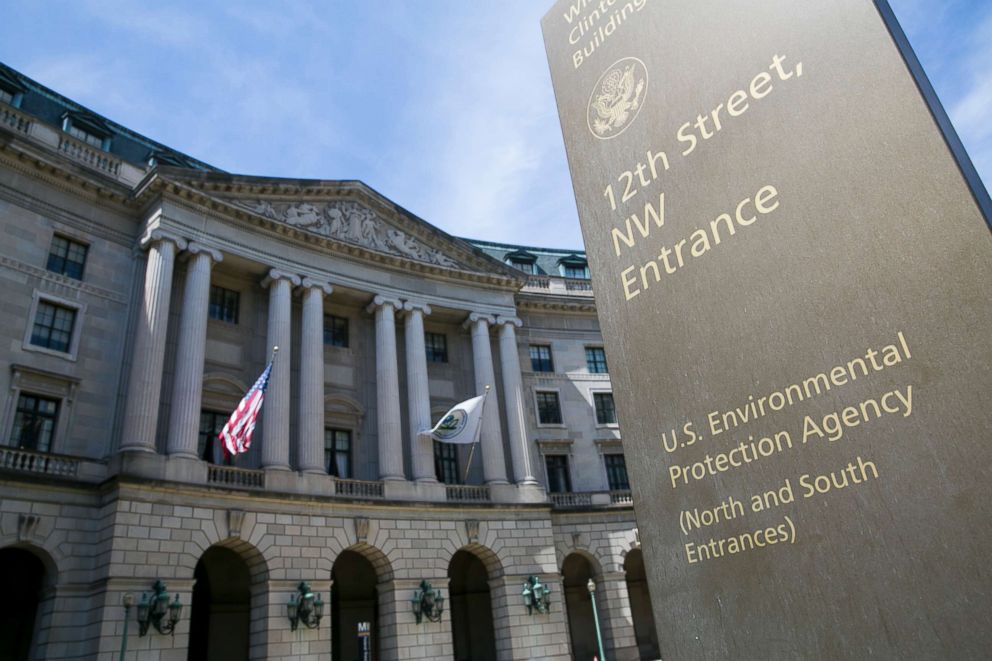 "Unlike the Clean Power Plan, ACE adheres to the Clean Air Act and gives states the regulatory certainty they need to continue to reduce emissions and provide a dependable, diverse supply of electricity that all Americans can afford", said EPA Administrator Andrew Wheeler in a statement, reports The Hill.
ACE is aimed at reducing emissions specifically from coal-powered plants, setting benchmarks for efficiency improvements without the hard-mandates that were included in CPP.
Rep. Glenn Thompson, Pennsylvania Republican, called Mr. Obama's initiative the "Coal Punishment Plan". He argued that power from the sun and wind was not yet reliable enough to depend on.
Analysis from Ceres this week showed generation of zero-carbon resources surpassed coal and gas individually in the U.S for the first time in 2017 - though gas and coal combined still made up over half the country's generation. But coal generated electricity plants have struggled to compete with cheaper natural gas and renewable energy.
According to the EPA, by 2030 the ACE rule is projected to reduce CO2 emissions by 11 million short tons, sulfur dioxide emissions by 5,700 tons and nitrogen oxide emissions by 7,100 tons. Environmentalists and some state attorneys general say the final rule is likely to lead to increases, not cuts, in carbon emissions over the next few decades, however.
But Democrat House Speaker Nancy Pelosi called it a "stunning giveaway to big polluters, giving dirty special interests the green light to choke our skies, poison our waters and worsen the climate crisis".
"Utilities may respond to this rule by making hardware fixes or operational changes that. could mean some coal trousers will run longer", said Joe Goffman, executive director of the Environmental & Energy Law Program at Harvard and former EPA General Counsel, who worked on the Clean Power Plan. Obama's Clean Power Plan sought to lower carbon emissions through federal regulations, but the plan never took effect due to multiple legal challenges from energy companies and some states. Energy producers would be mandated to switch from fossil fuels to renewable energy sources.
States will have three years to submit plans that will reach the benchmarks set by ACE.
"The market has taken care of it", EPA Administrator Andrew Wheeler told reporters. Mandy Gunasekara - the snowball-wielding mastermind behind the EPA's new rule and Trump's intention to remove the US from the Paris climate accord - told USA Today that the new rule had a better chance of surviving court challenges and was thus a stronger option for cleaning up the air. Trump's overhaul is meant to let states "figure out what is best for their mission in terms of meeting modern environmental standards" and providing affordable energy, she said.
While Trump has vowed to stop the "war on coal", experts say the closure of hundreds of coal-fired plants is really driven by economics.
On the campaign trail in 2016, Trump promised to revive the coal industry and restore mining jobs - a message that resonated with the working-class voters who helped elect him. Despite his promise, market forces have frustrated Trump's efforts. Obama's CPP would have resulted in a number of coal plants shutting down, and could have essentially overhauled the entire energy sector.
With the ACE rule, these coal plants have the opportunity to continue to contribute to the competitiveness of America's businesses and the comfort and well-being of consumers while continuing the path of emissions reduction.
Nearly immediately, environmental groups around the country and the world condemned the new plan. Environment Montana, based in Missoula said the plan send the country's energy policy in exactly the wrong direction.
"Companies will need to decide how much money they will want to spend on older coal plants, when it's not clear how much longer lives they are going to have", said Roman Kramarchuk, an energy analyst at S&P Global Platts.