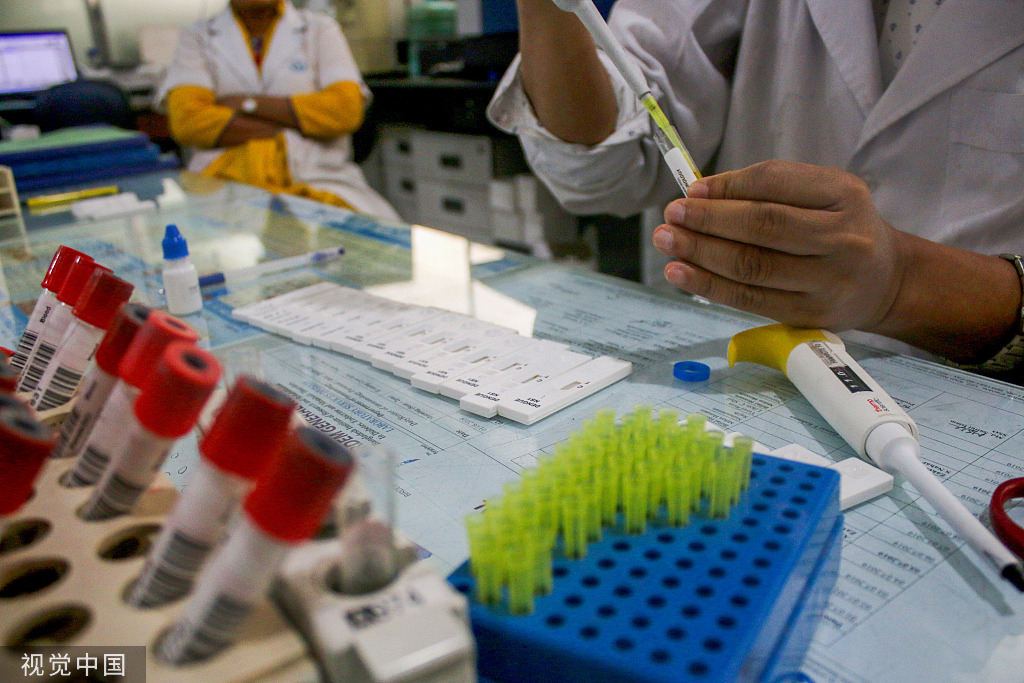 The mosquito-borne dengue fever disease has spread to 63 out of the 64 districts in Bangladesh and the official death toll climbed to 14 on Wednesday. Bangladesh is facing its worst-ever dengue fever outbreak as hospitals are flooded with patients, putting a severe strain on the country's already overwhelmed medical system.
The government has confirmed 15,369 dengue cases since January 1.
He said the total number of confirmed cases as of Monday in the country since Jan 1 rose to 13,637, registering a record high.
"This number is the highest since we started keeping record on dengue patients almost two decades ago", senior Health Ministry official Ayesha Akter said. As of Tuesday, about 4,400 patients, including many children, were undergoing treatment at hospitals.
The World Health Organization (WHO) estimates that of the millions infected with dengue worldwide each year, 12,500 die, while a further 500,000 require hospitalization.
In 2018, a total of 7,450 dengue cases were reported in the South Asian country.
The minister asked all city corporations and municipalities to take necessary steps to destroy the breeding grounds of the Aedes mosquitoes.
There are growing concerns that an increase in global average temperatures due to climate change could allow the female aedes aegypti mosquito which carries the dengue virus to migrate out of southeast Asia and into countries like the U.S., inland Australia and coastal regions of Japan and China.
The first case of mosquito-borne viral infection was reported in Bangladesh in 2000, and some 100 people died from the disease in 2000-2003.
The monsoon period from June to September is usually the peak season of dengue fever in Bangladesh and transmission becomes rampant in the country.