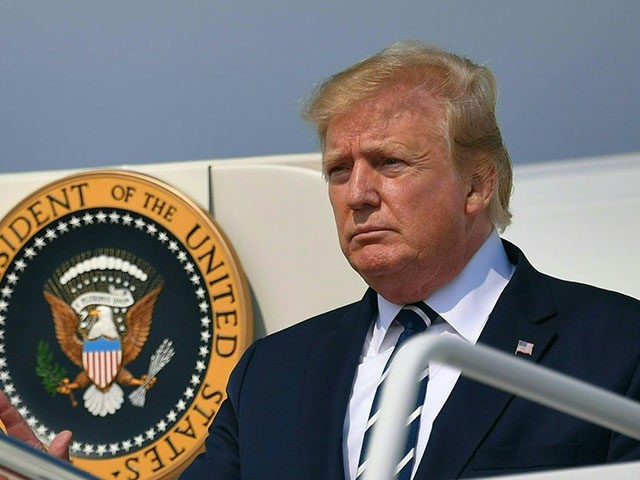 Jury finds Eddie Gallagher guilty of posing with body of dead ISIS fighter.
Gallagher was found not guilty of stabbing an IS (Islamic State, formerly ISIS/ISIL) prisoner to death in a SEAL compound near Mosul after the prosecution's star witness, SEAL medic Corey Scott, confessed that he, not Gallagher, had suffocated the detainee by plugging his breathing tube.
It marked the third time the president has publicly commented directly on the court-martial of the combat veteran, who was accused of committing various war crimes while deployed in Iraq in 2017.
President Trump said Wednesday that he would order the Navy to rescind medals given to military lawyers who prosecuted a former Navy SEAL the president supported during his court martial on murder charges. "I have directed the Secretary of the Navy Ricard Spencer & Chief of Naval Operations John Richardson to immediately withdraw and rescind the awards". Unlike the military's more prestigious awards, which can require extensive vetting and multiple layers of review by the most senior Defense Department officials, achievement medals can be approved by individual commands. Then another Navy seal who was given immunity surprised prosecutors by testifying that he was the one who had killed the captive.
Trump in his tweets complained that the prosecutors not only lost their case, but also "had difficulty with respect.to information that may have been obtained from opposing lawyers and for giving immunity in a totally incompetent fashion".
Three lieutenants - George O. Hageman, Brian P. John and Scott I. McDonald - and a female officer whose name and rank were redacted by the Navy received Navy Achievement Medals just eight days after Gallagher was found not guilty on all but one charge.
The judge determined the effort violated Gallagher's constitutional rights and, before the case went to trial, reduced the maximum possible punishment for the murder charge from life in prison without parole to the possibility of parole.
Gallagher has maintained he was wrongly accused by disgruntled subordinates who fabricated allegations against him over grievances with his leadership style and tactics.
His lawyers say they will fight the sentencing.
The move appeared to be a highly unusual presidential intervention in a case he had personally championed. Prosecutors were caught using spyware on defense attorneys and a journalist, and were removed from the case weeks before the trial was to begin.
Nevertheless, the achievement awards puzzled some as Gallagher's prosecution was widely seen as an embarrassment to the Navy.
Gallagher became a cause celebre in some conservative circles and his trial soon drew Trump's attention, with the commander in chief ordering that Gallagher be moved to "less restrictive confinement" while awaiting trial.