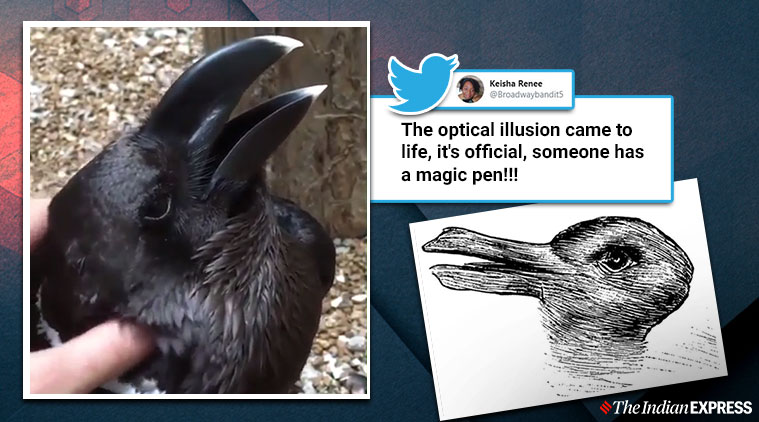 No, no, no it's a bird!
The Internet is divided over this video of an animal being petted.
Daniel Quintana, a scientist in Norway, tweeted a video over the weekend with a caption that read, "Rabbits love getting stroked on their nose".
The animal can either be seen as a bunny with white-tipped ears being stroked on it's "nose", or a bird which is having the back of it's head rubbed while it's beak is open.
The response was swift.
The replies made for interesting commentary with one user saying: "ok so I posted this on your fb too, but gotta make sure people appreciate it here too", with daffy and bugs bunny going head to head over the conundrum.
"The animal is a bird", he later revealed.
The 18-year-old creature belongs to the World Bird Sanctuary in Missouri, and apparently, he's very talented.
But Mr Quintana refused to address theories that his "rabbit" was in fact a bird, prompting massive speculation.
As both clips show, Mischief does enjoy being stroked, just like Quintana's non-existent rabbit.
The clip has gone all kinds of viral and collected over 8.2 million views, some 61,000 "likes" and more than 16,000 retweets - and still counting.
People immediately started freaking out because, at a first glance you may think 'Oh, what a cute rabbit.' After getting a closer look, however, you may see the creature as a crow.