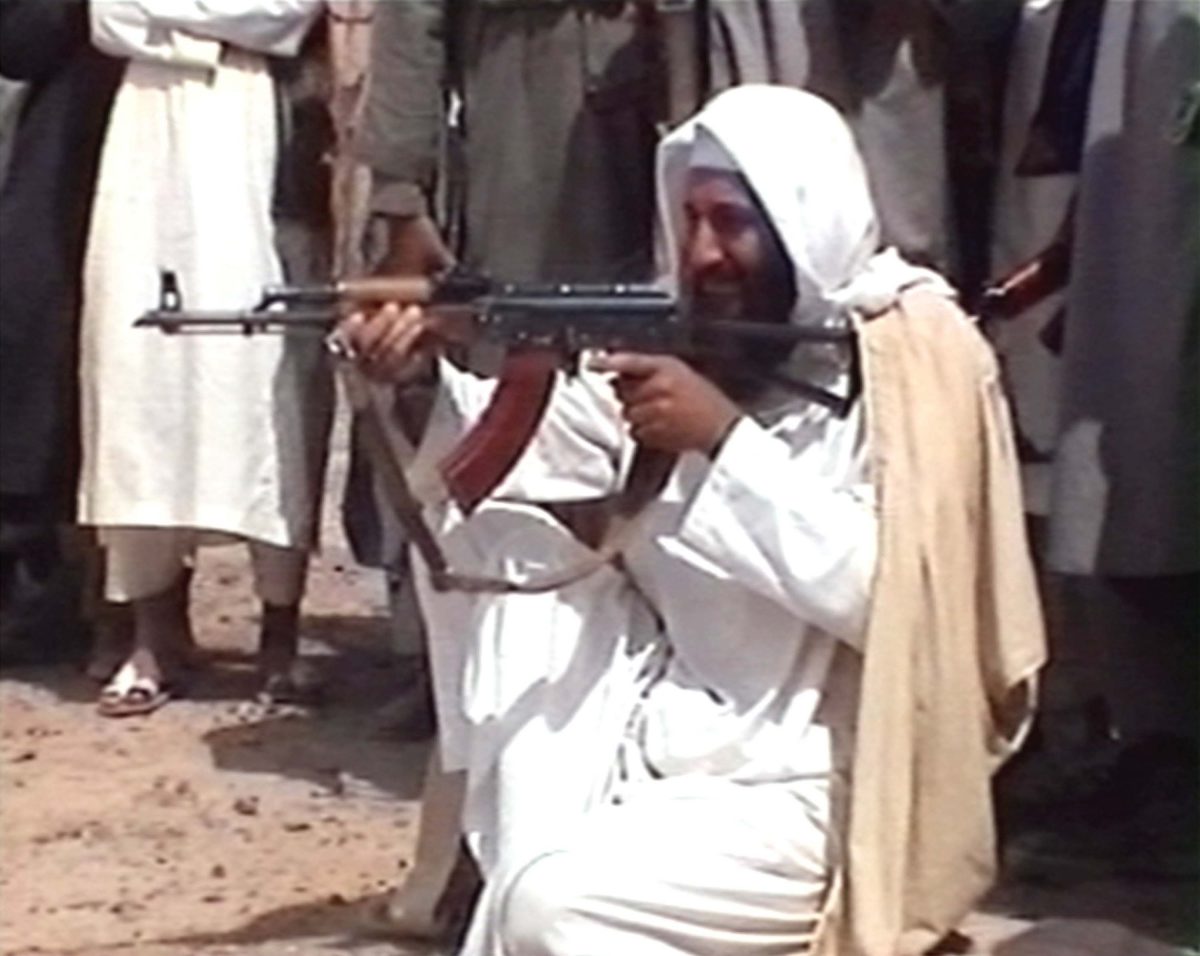 The son of Osama bin Laden, Hamza bin Laden, is dead, the New York Times reported Wednesday.
The sources would not discuss details of where or when the younger bin Laden died or if the U.S. played a role in his demise, and President Trump declined comment at the White House.
NBC said three USA officials had confirmed they had information of Hamza bin Laden's death, but gave no details of the date or place, and did not indicate if they had confirmed the information.
Hamza bin Laden spent his early childhood with his parents in Saudi Arabia, Sudan and Afghanistan.
United States officials said Hamza bin Laden had released audio and video messages calling for attacks against the U.S. and its allies, and he was named a "specially designated global terrorist" in January 2017.
Hamza bin Laden is believed to be 29 or 30 years old.
U.S. Navy SEALS killed Osama bin Laden in 2011 during a raid on his Abbottabad, Pakistan compound. Hamza was not found at the site.
According to former Federal Bureau of Investigation agent and counter terrorism expert Ali Soufan, Hamza was "being prepared for a leadership role in the organization his father founded," and would likely be looked on favorably by the "jihadi rank-and-file" were he to take on that role. "With the Islamic State's "caliphate" apparently on the verge of collapse, Hamza is now the figure best placed to reunify the global jihadi movement".
In February, a $1 million reward was offered by the State Department for information about his whereabouts.
Picture taken from Al Jazeera television purportedly shows Hamza bin Osama bin Laden (C), one of the sons of Saudi-born dissident Osama bin Laden, seated between two Taliban fighters near Ghazni, Afghanistan.
The US State Department said that the $1m reward would be paid for help locating Hamza bin Laden in any country and is part of its "rewards for justice" programme.
The White House did not immediately respond to a request for comment.