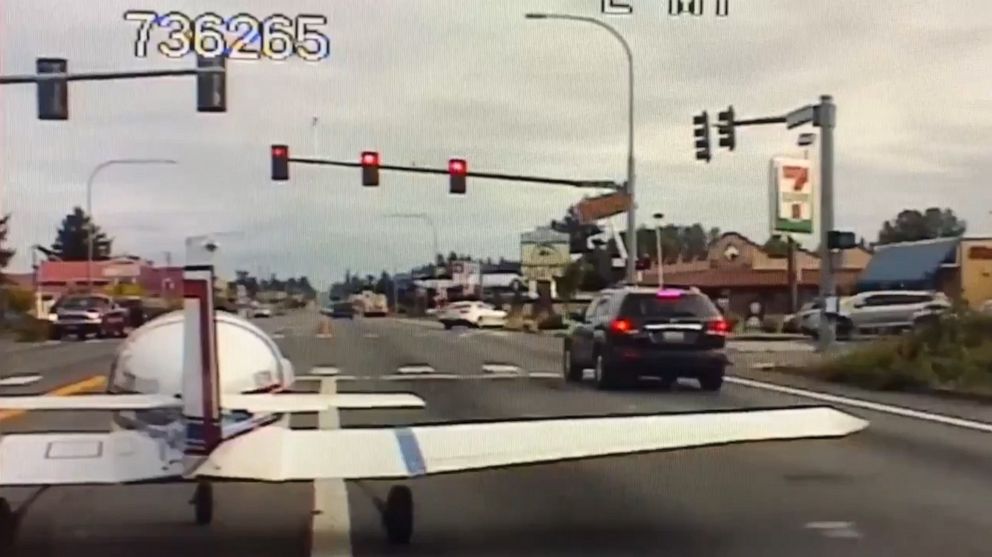 A single-propeller KR2 plane landed on a busy road in Pierce County Thursday morning after the aircraft had a fuel system malfunction, according to the Sheriff's Department.
The footage was captured by Trooper Thompson's police cruiser dash camera.
The trooper followed the plane as it used Pacific Avenue in Parkland as a runway, coming to a stop just before an intersection.
The pilot was forced to land the plane around 8:15 a.m. on Pacific Avenue between 135th and 143rd streets.
"I thought it was a remote control plane", he said.
Trooper Thompson said he had to think quickly.
The stunned trooper who captured the awesome air-to-ground manoeuvre then helped the plucky pilot push the plane into a nearby parking lot. "I was flying to work, my engine quit", he commented.
With the help of Thompson, the pilot exits the plane and pushes the light aircraft to the side of the road.
Acklam retired from the National Guard and said he lives near an airstrip in Yelm.
"You don't see a plane landing every day on Pacific Avenue".
Thankfully, nobody was injured in the incident.