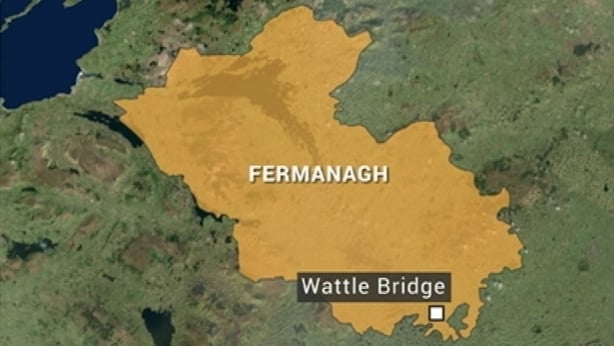 The device detionated at around 10.35am on Cavan Road, in Newtownbutler.
Fermanagh, have confirmed that some form of an explosive device has detonated in the area.
The road between Wattle Bridge and Clones Road crossroads had been closed off since yesterday after there were a number of reports of an unexploded landmark had been left somewhere along that route. The area was secured by police and a full clearance operation began on Sunday morning.
The bomb was created to lure in and kill officers examining the nearby hoax device.
The second debvice exploded during a search of a wider area this mhundred yards from the site of the hoax device.
The initial report to police stated that the device was on the Wattlebridge Road, however the explosion occurred on the main A3 Road.
"While this investigation is at a very early stage I am of the firm belief this was a deliberate attempt to lure police and ATO colleagues into the area to murder them".
It was unclear if the device was sacked at the passing patrol auto or if the attack was set up to target police officers as they responded to reports from the public, police said.
Simon Coveney, Irish deputy prime minister and foreign minister, twitted Sunday that "Ireland has been respectful of United Kingdom decision to leave EU (European Union) from the start, but has always been clear that border infrastructure on Island of Ireland must be avoided". Taoiseach Leo Varadkar also added to the condemnation of the "cowardly actions" of those responsible.
DUP leader Arlene Foster condemned the attack this afternoon saying her thoughts are with the security forces who escaped injury.
Sinn Fein's Michelle Gildernew, another local MLA, said the bomb attack was "totally wrong".
"Terrorists have spoken, in response the police service will continue to do its job, it will investigate this attack, men and women of the PSNI will be in every community today and tomorrow and the next day serving, but as I said in response when I went to Derry the day after Lyra McKee, and I appealed to people to have conversations, I think we now need action".
There has been a rise in attacks on police in Northern Ireland in recent months, claimed by militant groups opposed to British rule and the 1998 peace accord that largely ended three decades of sectarian violence in the province.
It's believed that attack was a "deliberate attempt" to lure the police in "to murder them".
"The people of Ireland, North and South, had their say on this issue when they voted overwhelmingly and emphatically for the Good Friday Agreement".